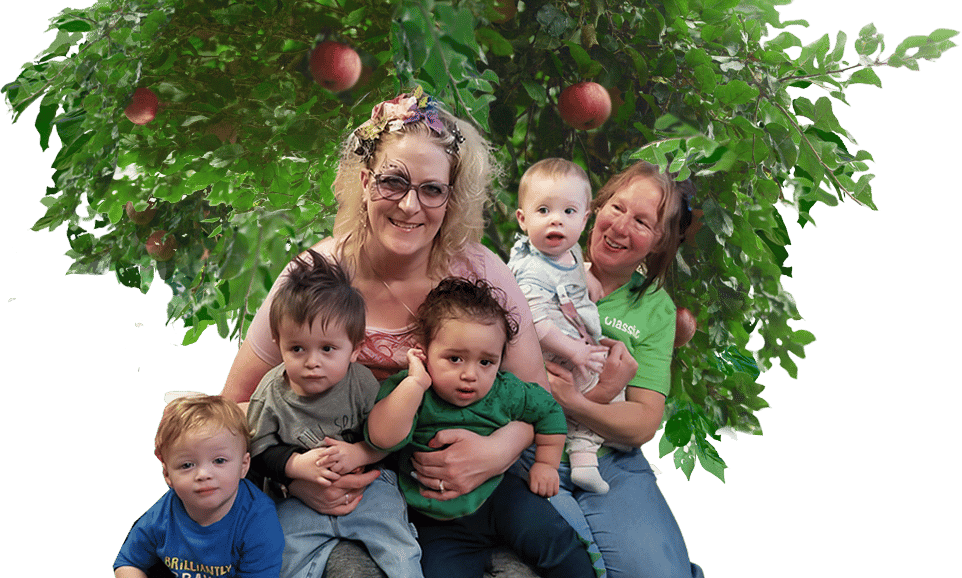 Your Child's
Bright Start
With Caring, Responsive Teachers
Plus Room To Move & Groove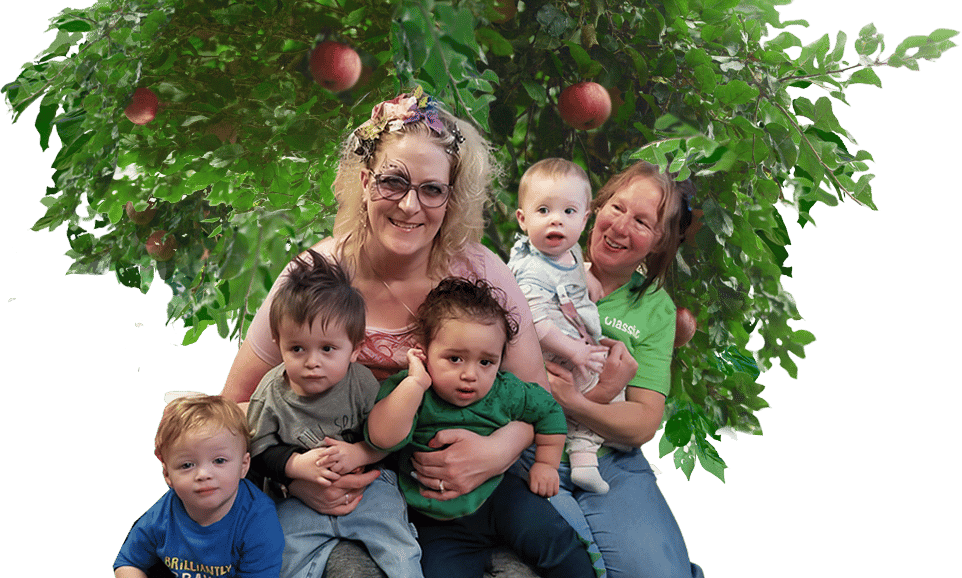 Your Child's
Bright Start
With Caring, Responsive Teachers
Plus Room To Move & Groove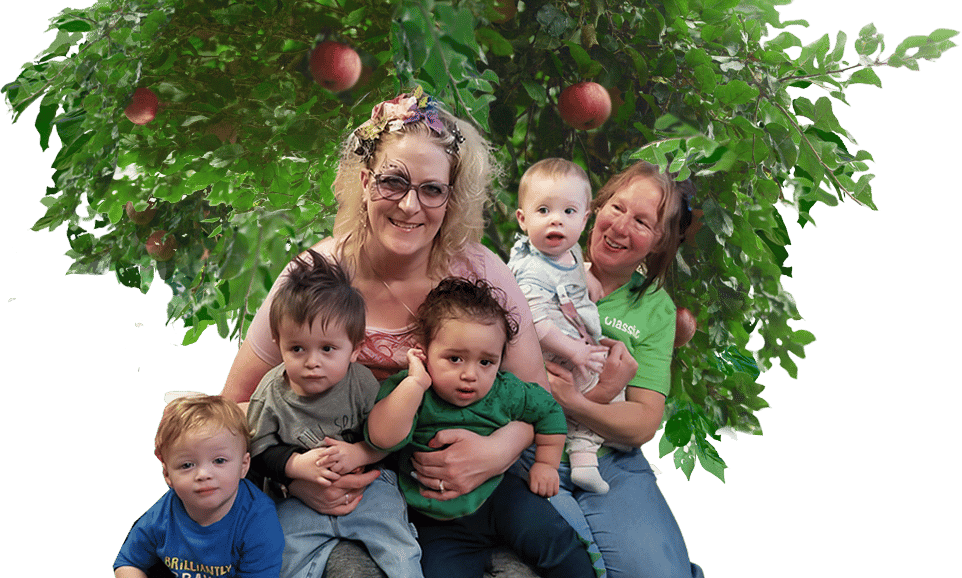 Your Child's
Bright Start
With Caring, Responsive Teachers
Plus Room To Move & Groove
Infant & Toddlers | 4 weeks - 23 Months | Serving Ogden, UT
Individualized Responsive Care Strengthens Caregiver Bonds
Trained staff in the infant and toddler rooms offer loving, nurturing, and respectful care that honors your child's needs, wants, likes, and dislikes. Forming these caregiver connections now provides the foundation for future social-emotional learning.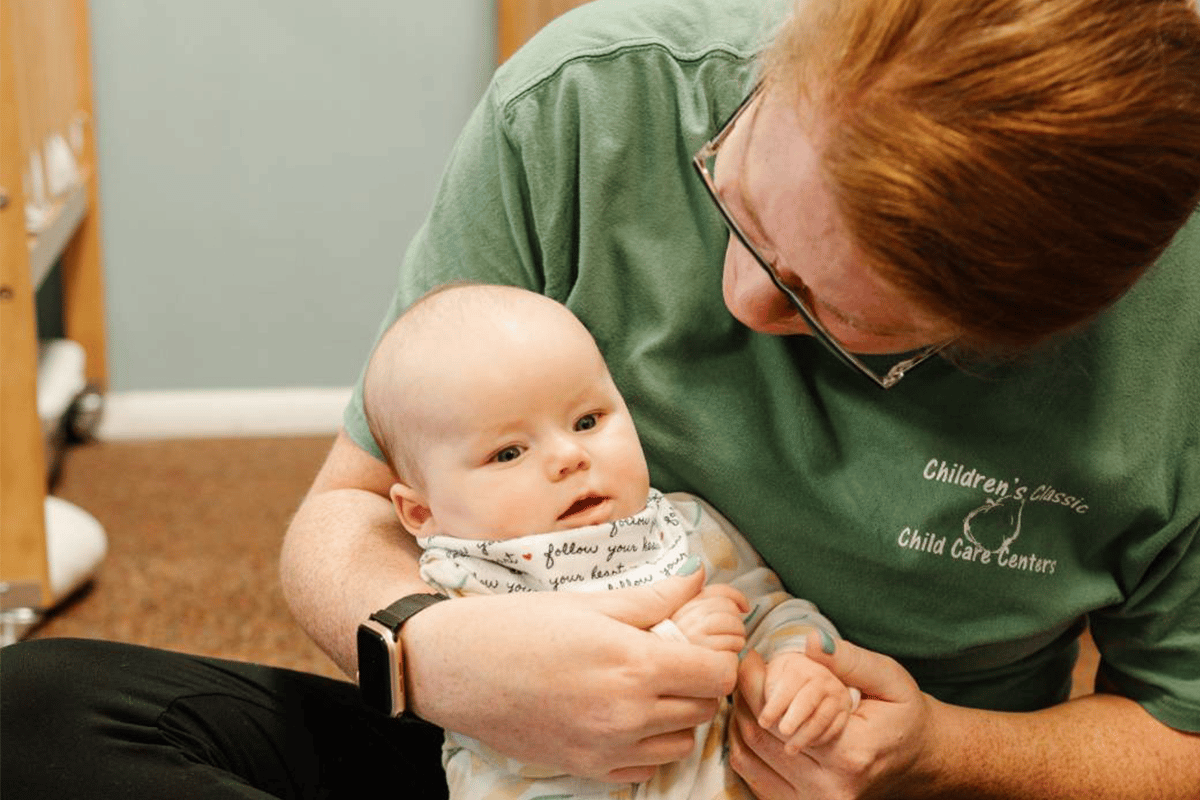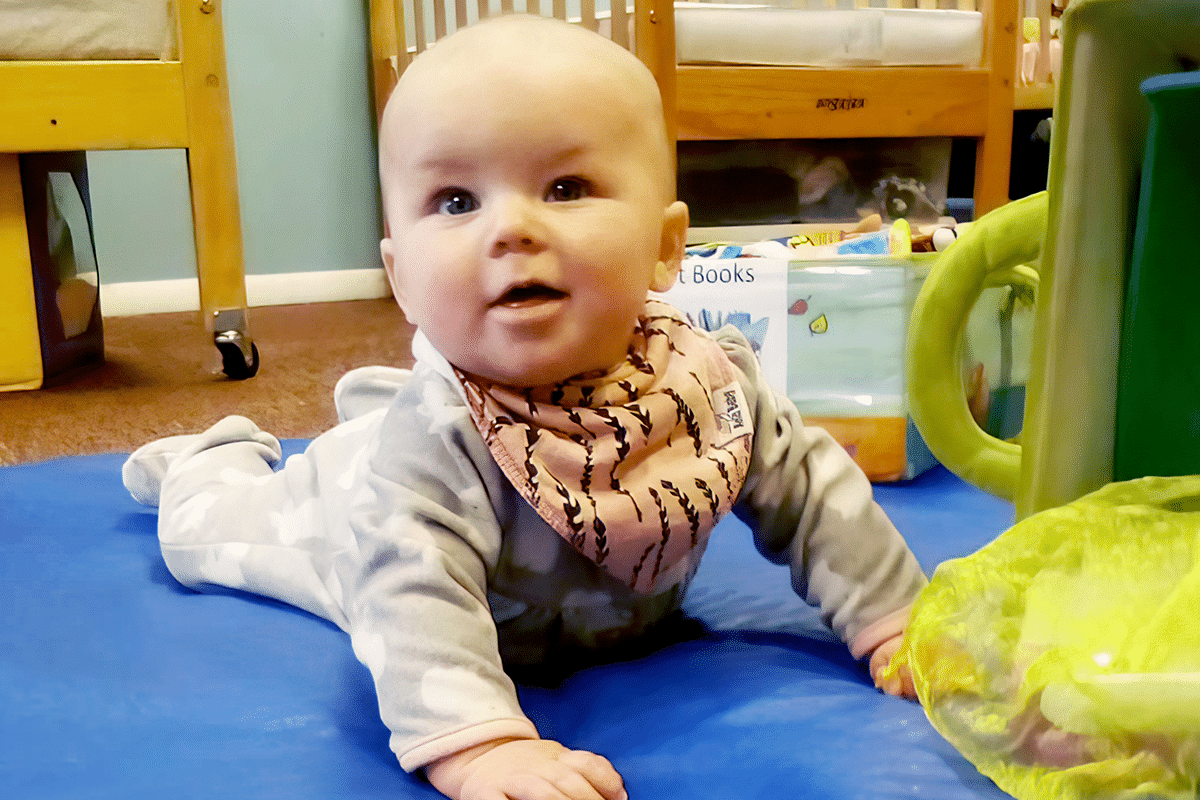 Following Home Routines Helps Your Baby Adjust
Transitioning your baby from home to care goes much smoother when they have a routine. Infant teachers ensure your baby's home routine for feeding, naps, and play is both respected and followed.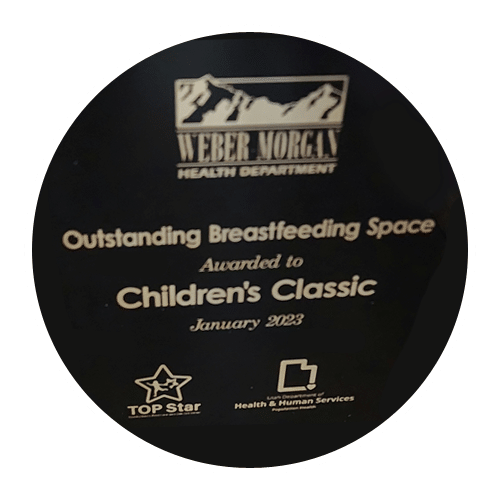 Proud To Support
Nursing Mamas
!
Recognized As An Outstanding Breastfeeding Space
By The Utah Department Of Health & Human Services
Diapers & Wipes Included For Stress-Free Mornings
You forgot the diaper bag at home, but there is no need to worry – with diapers and wipes provided, your little one has all the supplies they need and you get to save a little money, too!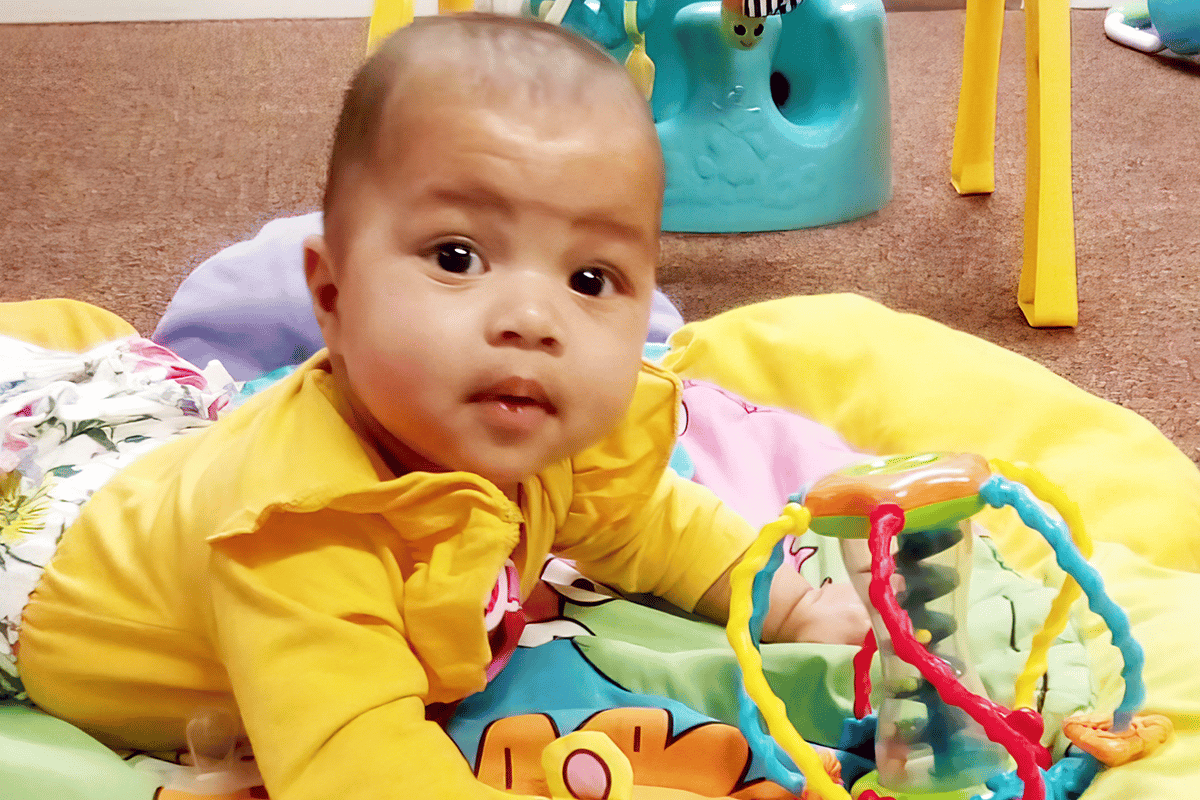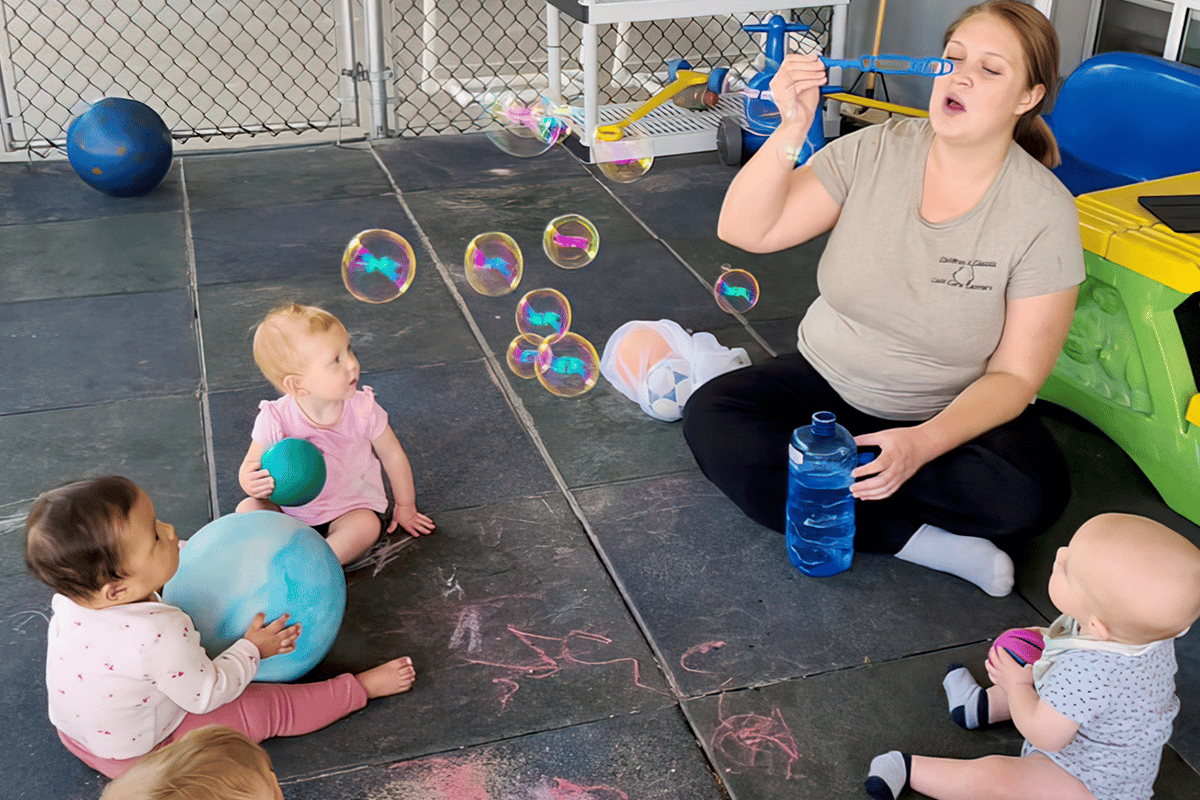 Plenty Of Sensory Play Ignites Essential Brain Connections
Your baby learns about the world around them through each of their five senses. Teachers ensure your child has access to music, colors, shapes, textures, and more during their crucial early development so that they form critical brain connections.
Indoor Play Focuses On Motor Development
Infant and toddler classrooms have plenty of room for little ones to explore and move their bodies. From tiny babies learning to reach and grasp to crawlers to toddlers learning how to self-feed, you'll see it all!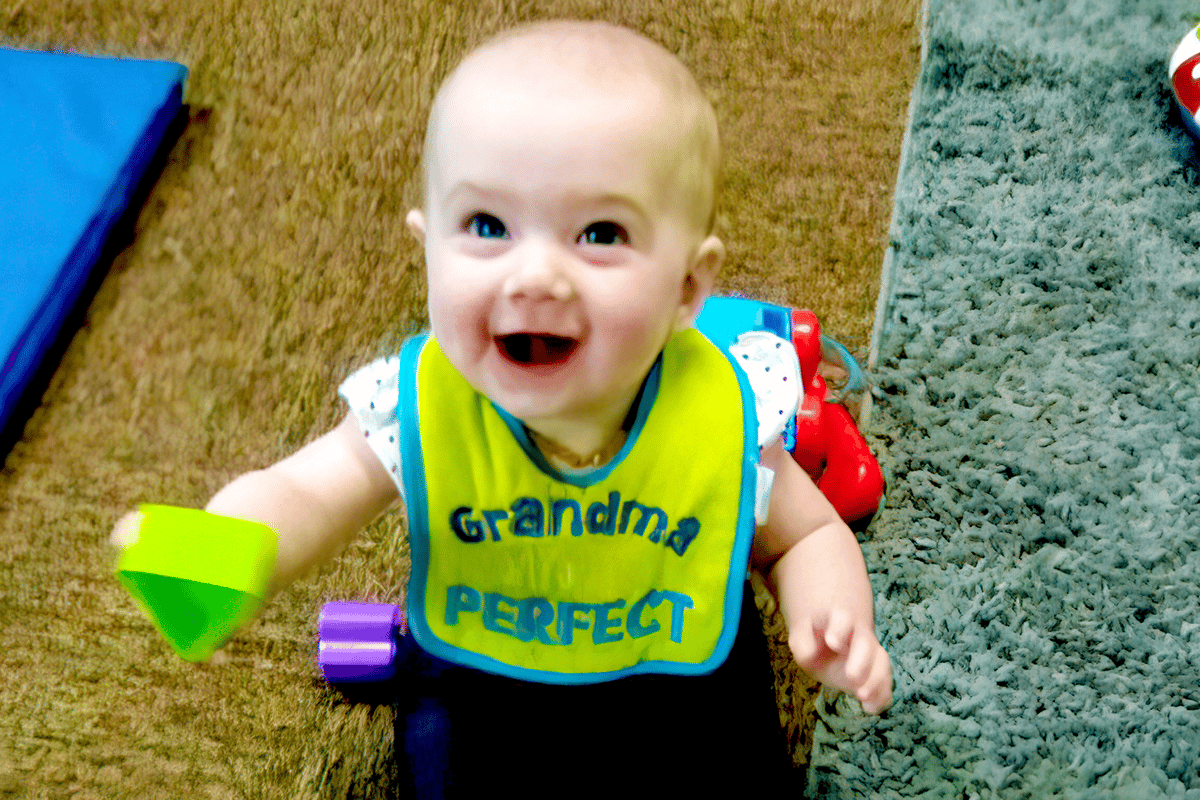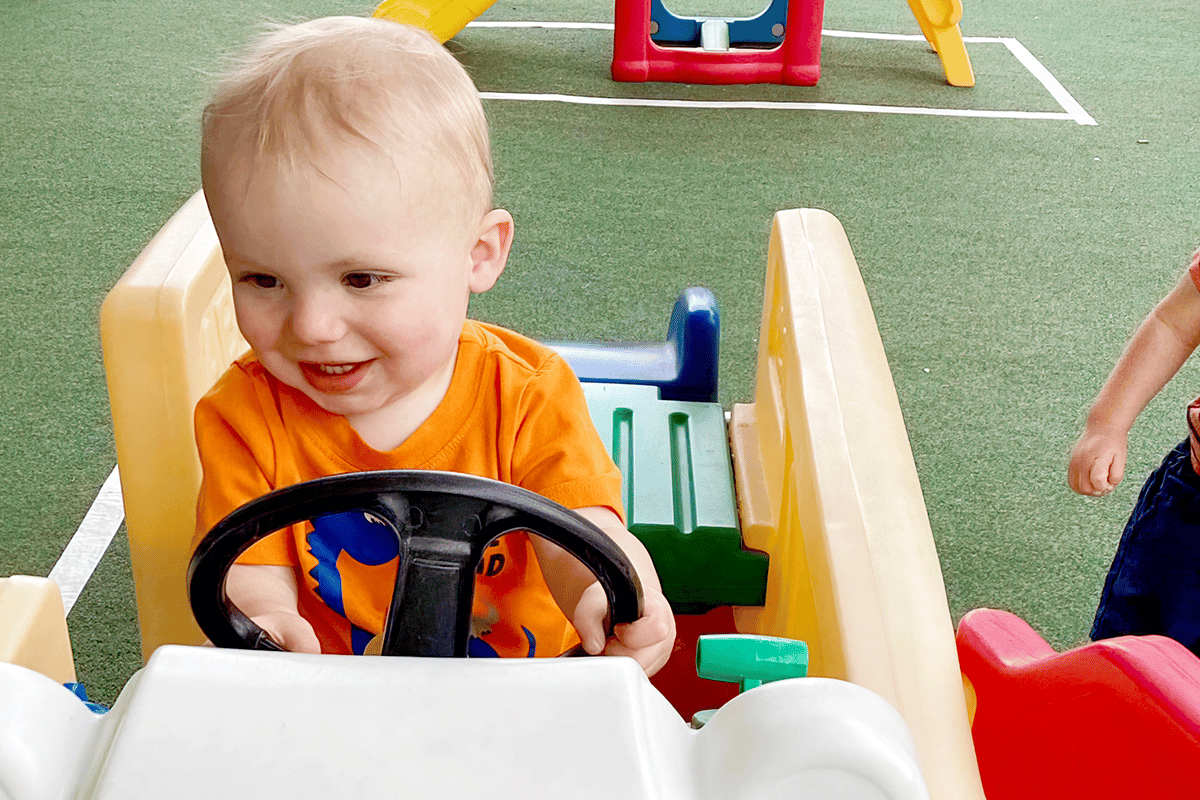 Active Outdoor Play Gets Your Child In Nature
Babies and toddlers love the outdoors, even if they're not ready for big kid play. Infants enjoy lounging on blankets or practicing sitting, rolling, and crawling. Toddlers are on the go, testing wobbly legs in safe, age-separated play spaces.
Frog Street© Curriculum Fosters Active Discovery
The Frog Street© curriculum for infants and toddlers optimizes your little one's growth and development. The main focus at this age is on providing a language-rich environment that stimulates your child's cognitive, social-emotional, and physical development.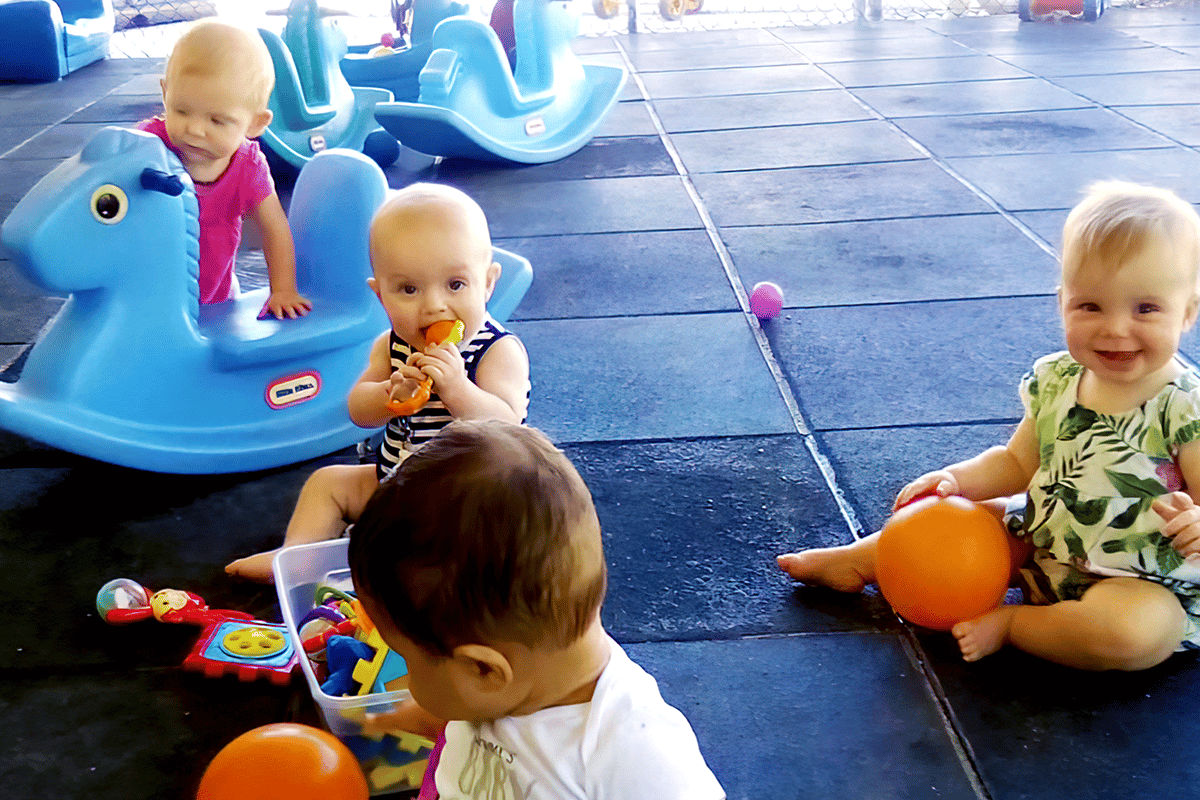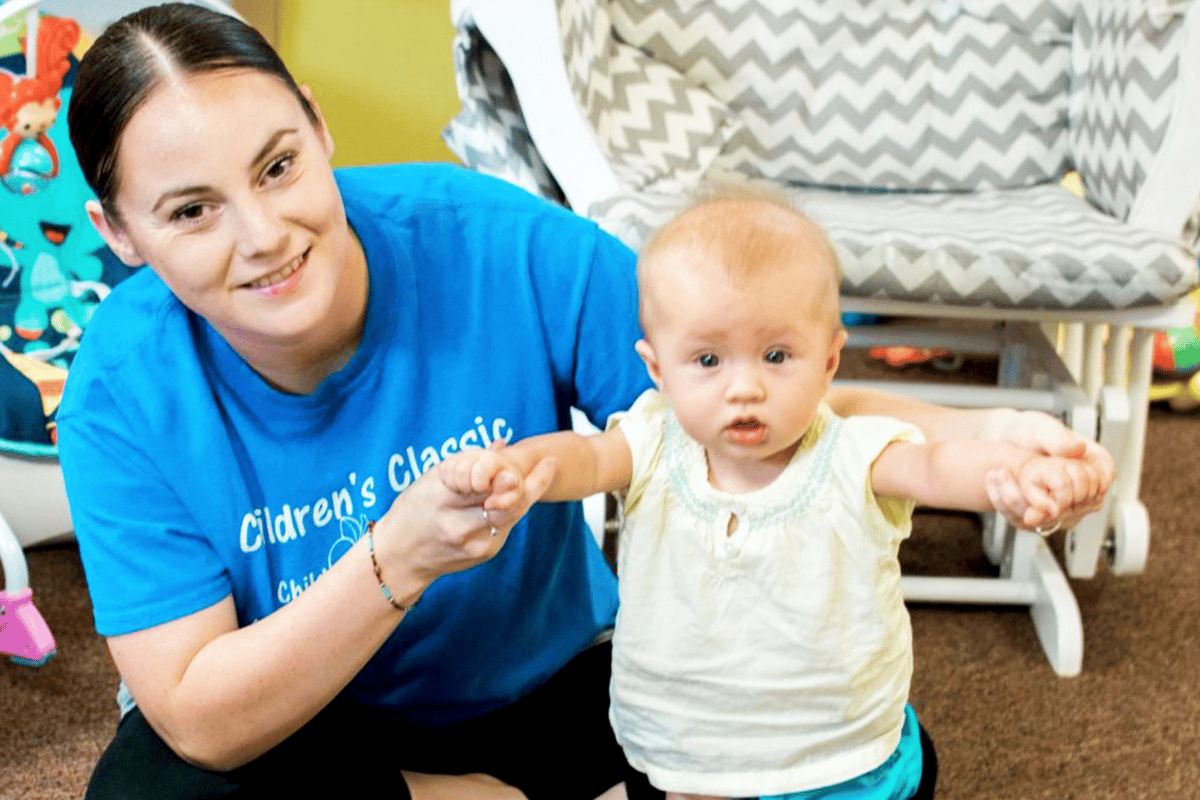 Conscious Discipline® Promotes Strong Social-Emotional Foundations
Teachers begin guiding toddlers using Dr. Becky Baily's Conscious Discipline® method, which builds on infant-caregiver relationships and creates a space for your child to start practicing self-regulation, conquering big toddler emotions, and learning about making choices.
Baby Sign, Music, & More Engage Infants & Toddlers
Early enrichments for under-2's include baby sign language to enhance communication skills, music and movement for sensory stimulation and motor development, and plenty of access to books, stories, and nursery rhymes to support early literacy.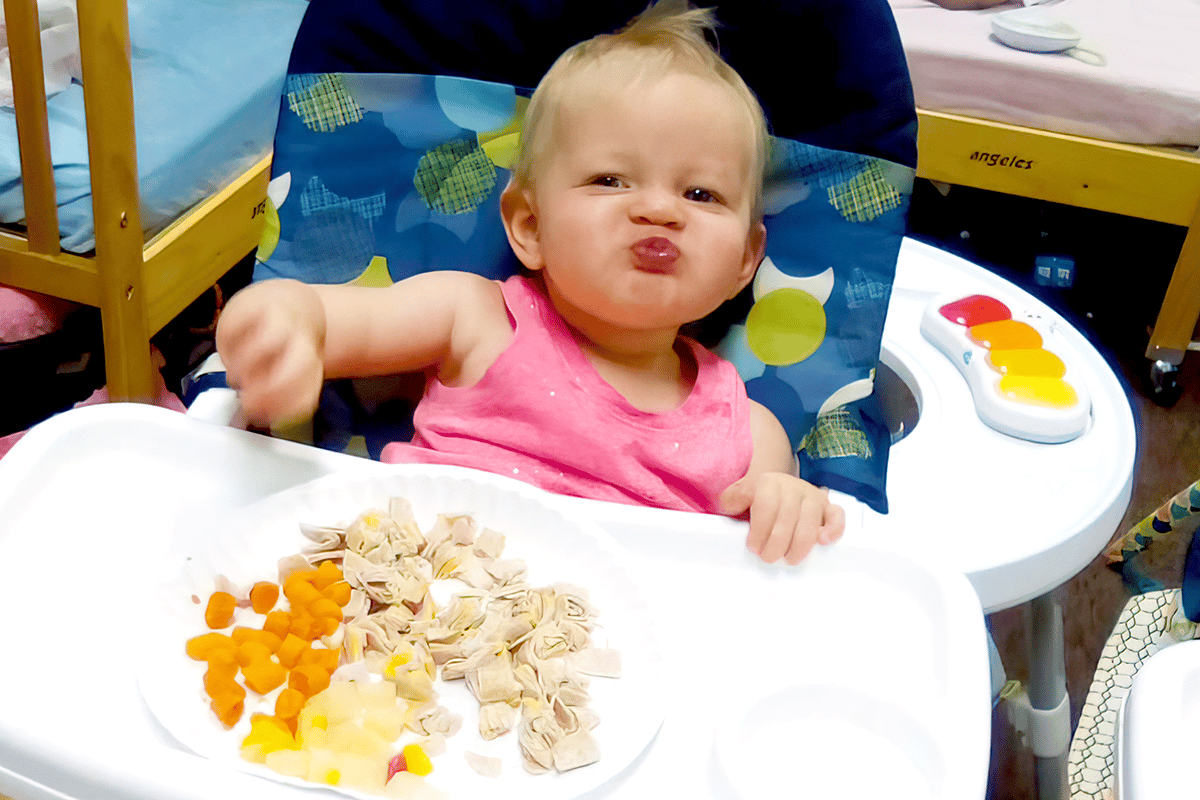 Toddlers Enjoy Included Tasty Meals & Snacks
Toddlers participate in the highly-recognized food program, enjoying breakfast, lunch, and snacks each day prepared onsite by a trained cook. Some meals even use herbs and veggies from the outdoor garden the older children tend!
Safety 1st For Peace Of Mind
Security is top of every parent's mind, so rest easy. All doors have secured keypad access requiring a code for entrance and exit, and internal-use-only security cameras monitor classrooms. A fenced yard and CPR-trained staff round out precautions.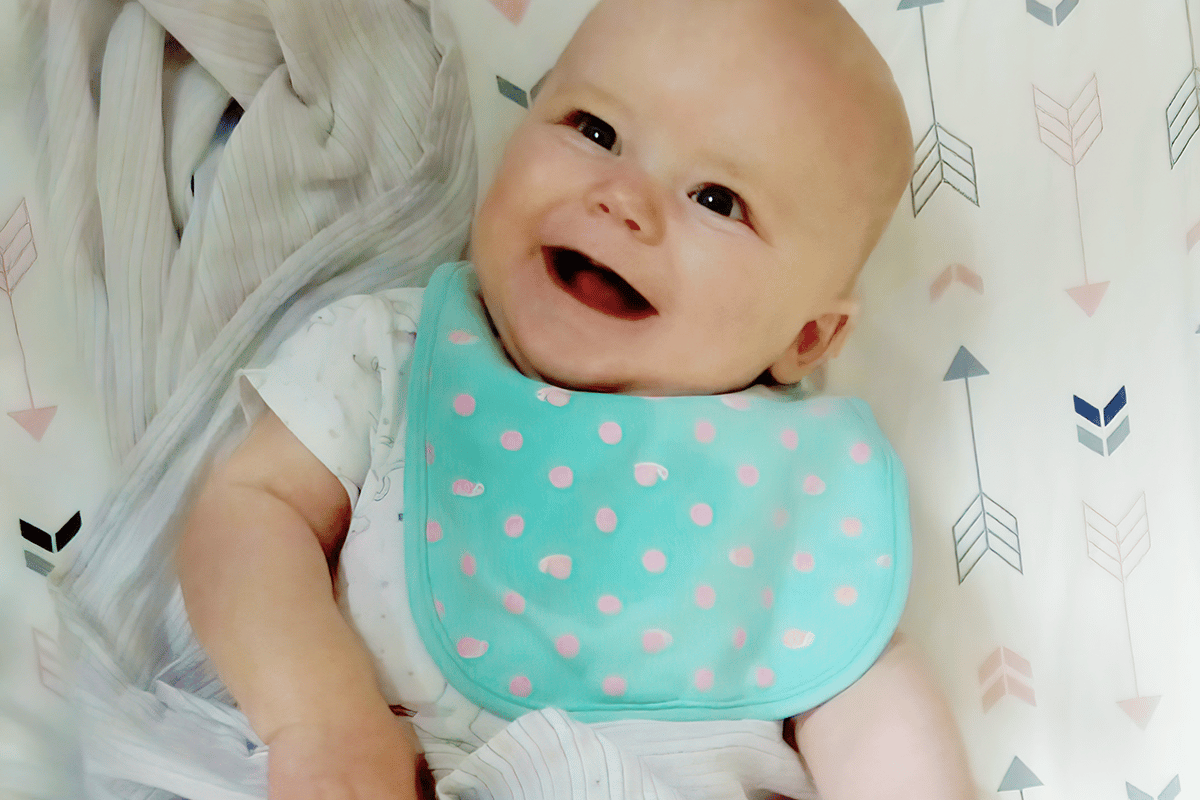 Parent Communication Is Easy With The Children's Classic App
The branded Children's Classic app makes communication simple. Message your child's teachers directly for quick responses to pressing issues, view daily activity logs, and – best of all – get photos and updates throughout the day!
Hear What Parents & Children Have To Say
I attended Children's Classic 23 years ago, and the same people still work there, which says a lot about the security and stability of the center. I fully trust the Children's Classic staff with my kids. I feel totally comfortable leaving them there and wouldn't ever take them elsewhere.
Cherish Whitney
Parent
My daughter goes to the South Ogden Children's Classic location, and she loves it. She hadn't been in daycare for a while, so her first few months were hard. But now she loves it! I love this center and the great staff who welcome my daughter and me daily.
Sara Rasmussen
Parent
I wouldn't trust anyone else with my baby! I love Children's Classics so much that I spend my 9-6 here every day!! It's my home away from home, and I love every second of it! Thanks, Children's Classic, for being so amazing! I can't wait for my baby to grow up here!!
Katelyn d Herbert
Parent
We love Children's Classic! Both my kids adore every teacher and have grown so much. My kindergartener is already reading and writing, and my 3-year-old counts and recites the entire alphabet. So impressed with the prices and level of care! I highly recommend Children's Classic to anyone!
Megan Fogg
Parent
When we moved to Utah last year, I had no idea I would find such an amazing employer and a place for my daughter to spend her days. I love working with my amazing family of co-workers at Children's Classic.
Morgan Alyssa
Parent
My two-year-old was potty trained in 3 days, thanks to Ms. Amanda at Children's Classic! We loved the consistency she had and all the support she gave!! I love this place! Especially with how they always ensure that parents are happy as well as the child!!
Leecette Gutierrez
Parent
This is an excellent preschool for first-time parents who are overprotective like me. I was so nervous about having someone else watch my child, but Children's Classic eased my mind so graciously. I want to thank Ms. Darci and Ms. Rebecca for helping to shape my mini-human.
Angela L. Garcia
Parent
You won't find another daycare as fantastic as Children's Classic. Everyone that works here is lovely and knows my children so well. I feel confident dropping them off, knowing they're receiving the best care possible every day!
Bailey Caton
Parent
My kids love coming here! Each member of the staff is fantastic! They all show such care for every child, not just the ones assigned to their class. I have always felt everyone at Children's Classic is passionate about what they do and I really appreciate that. I would recommend, and have recommended, Children's Classic to all my friends and family to bring their kiddos here!
Emily Hepworth
Parent
My son has been attending Children's Classic for a few years. It has been a very Positive experience! The staff here are amazing. There is a sense of family. They love kids and it shows. Most of them have been there for several years, even decades. Thank you, Children's Classic
Brandon Checketts
Parent
Thank you for taking care of me and for playing with me and for taking care of my injuries. Thank you so much for feeding me, and giving me things. Every teacher is the best! I've been here since I was really little. I'm going to miss you all, it's been like a second home to me. I love you all and learned a lot here. Thank you for all the fun things you did with me and all the fun places you took us. Love,
Brady
Child
At Children's Classic, Quality Care Is All In The Family . . . Your Family & Ours, For
55 Years & Counting