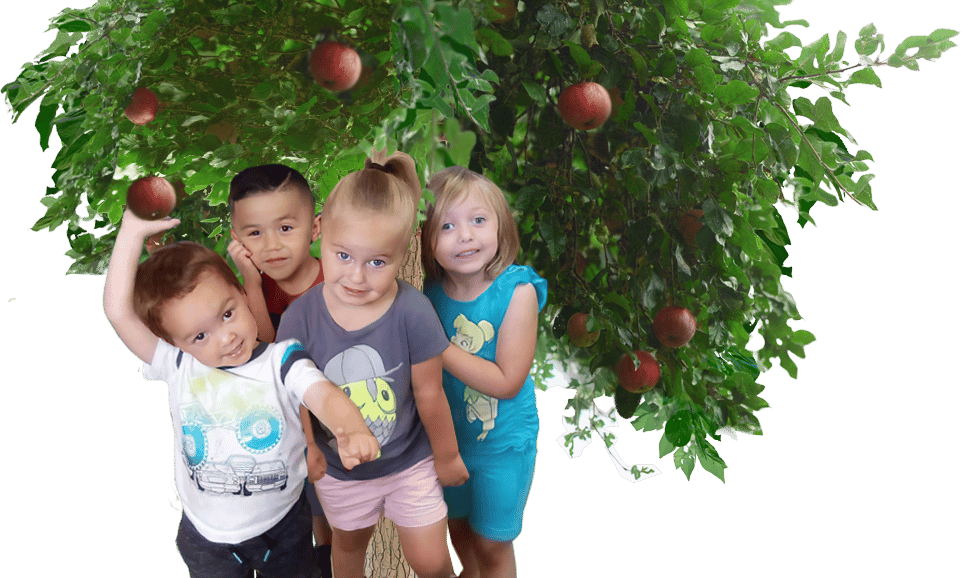 School Skills, Play-Based
Learning, & A Literacy Explosion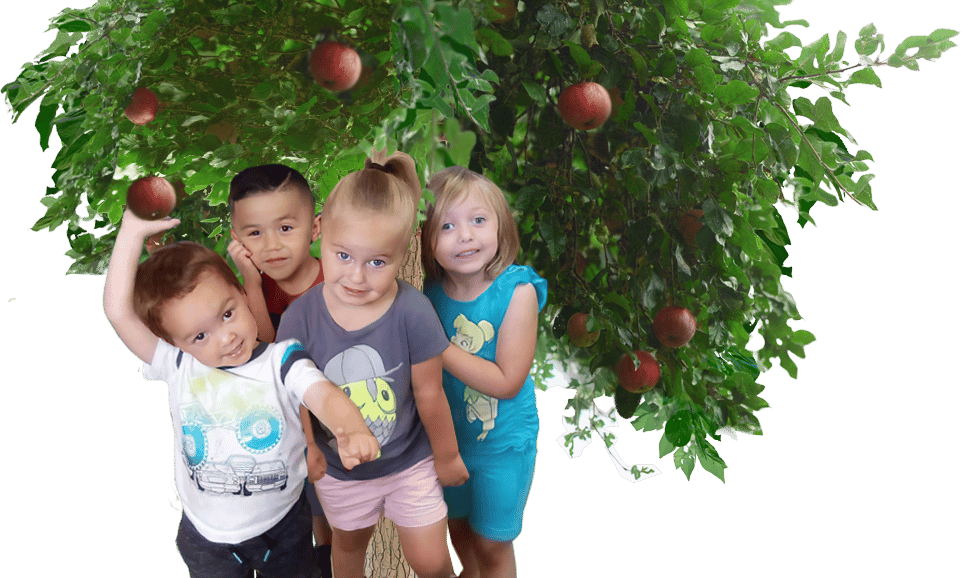 School Skills, Play-Based
Learning, & A Literacy Explosion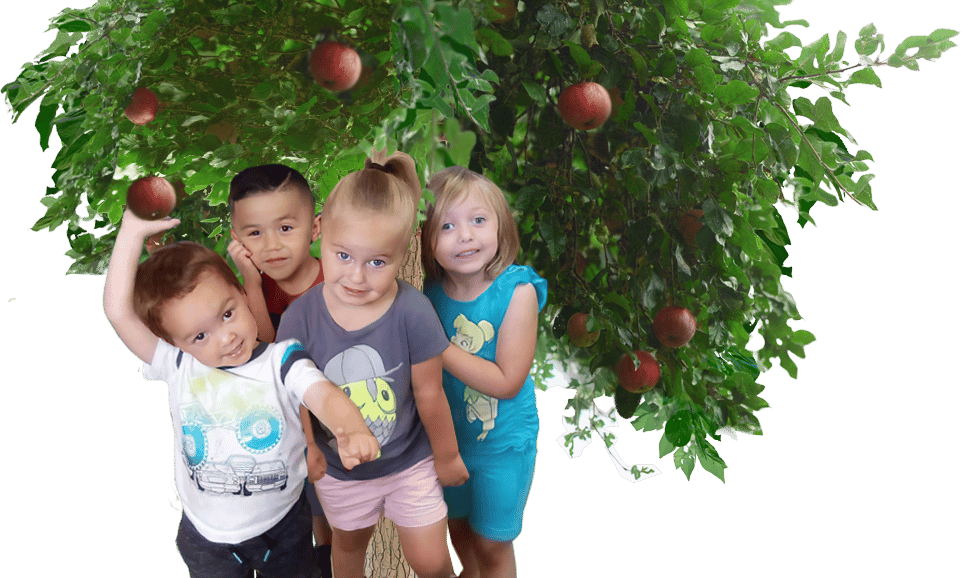 School Skills, Play-Based
Learning, & A Literacy Explosion
Threes & Pre-K | 3 - 5 Years | Serving Ogden, UT
C4L Connect For Learning® Gets Them School-Ready
C4L Connect for Learning® is the Utah core curriculum for preschool and pre-k. Using C4L in conjunction with classroom learning centers and integrated STEM activities means your kiddo will be ready for their next academic adventure – to kindergarten and beyond!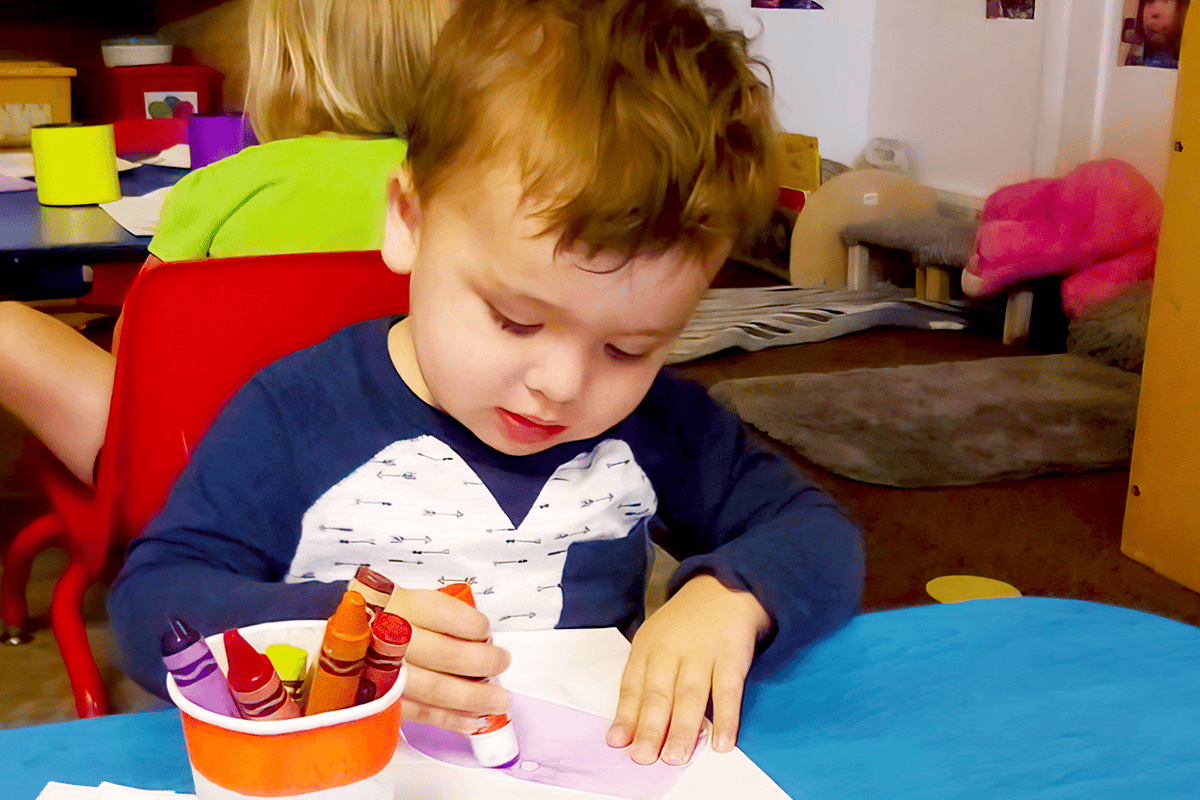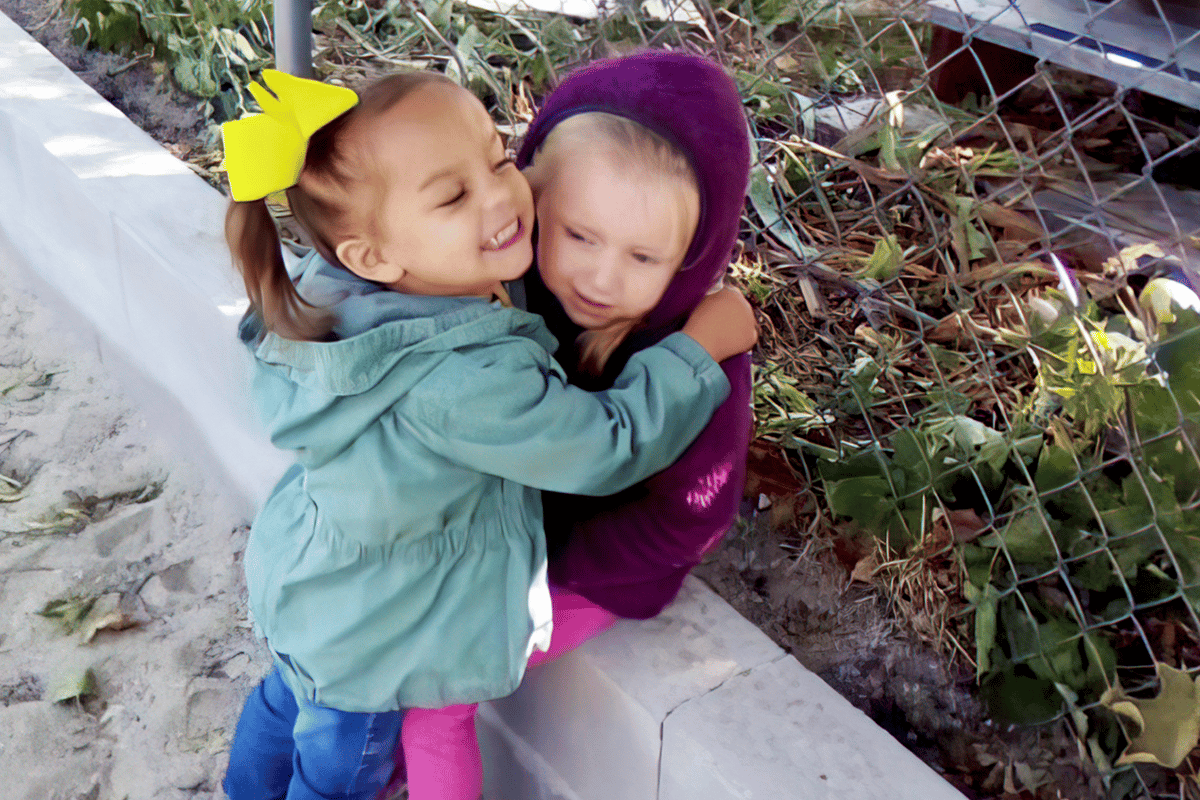 Social-Emotional Learning For Future Life Successes
3's and 4's can navigate their own emotions pretty well, so attention turns to becoming part of a group. Your child and their friends learn about working together, taking turns, conflict resolution, and being thoughtful and caring friends.
Early Literacy Starts With Amazing Action Alphabet
By the end of their preschool and pre-k years, your child will be reading at a kindergarten level at least. Phonics begins in 3-year-old classes, and by pre-k, your kiddo will be an Action Alphabet pro!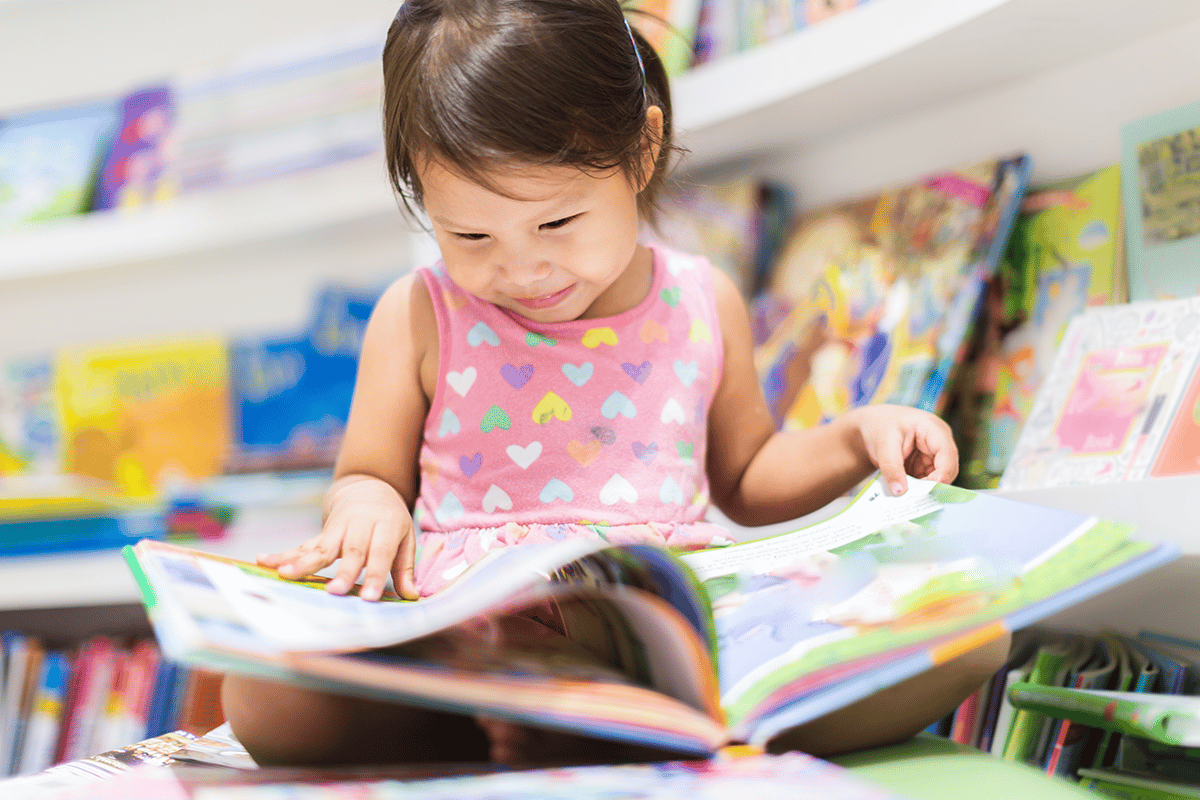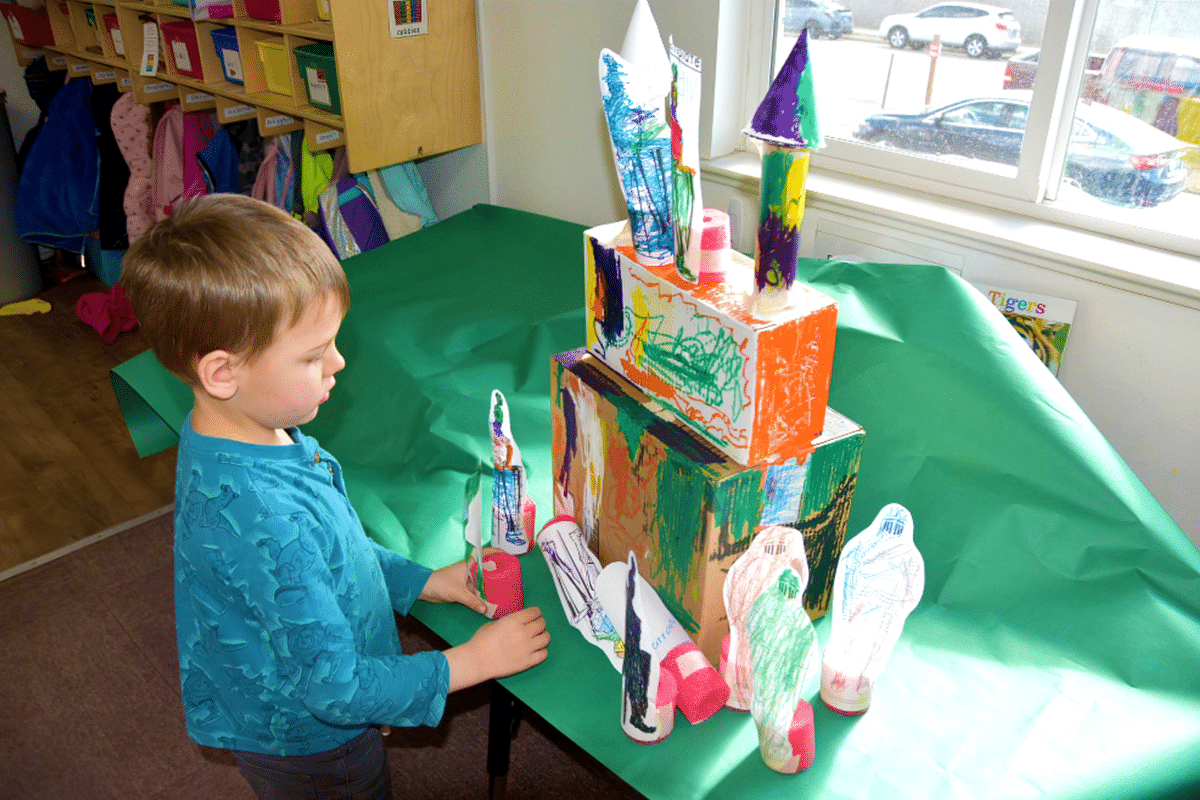 Hands-On Learning Centers Promote Active Discovery
Open-ended play provides plenty of opportunities for your child to explore new passions and engage in experiential learning. They learn about cause and effect, get introduced to scientific inquiry, and participate in extended creative expression.
Daily Outdoor Play For Healthy, Active Kiddos
Outdoor play is essential for building the crucial motor skills kids need for future school readiness. They love climbing, running, jumping, and chasing on spacious playgrounds and play structures. Children also tend to garden areas with veggies and herbs.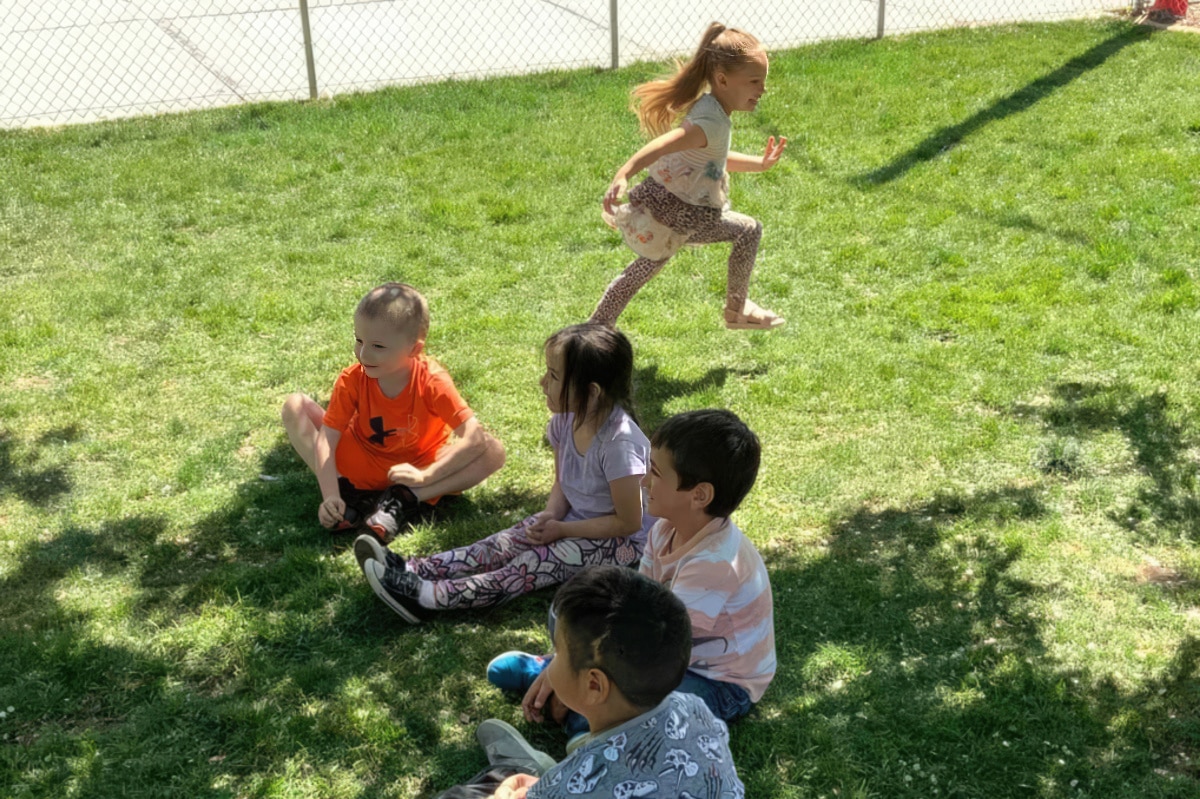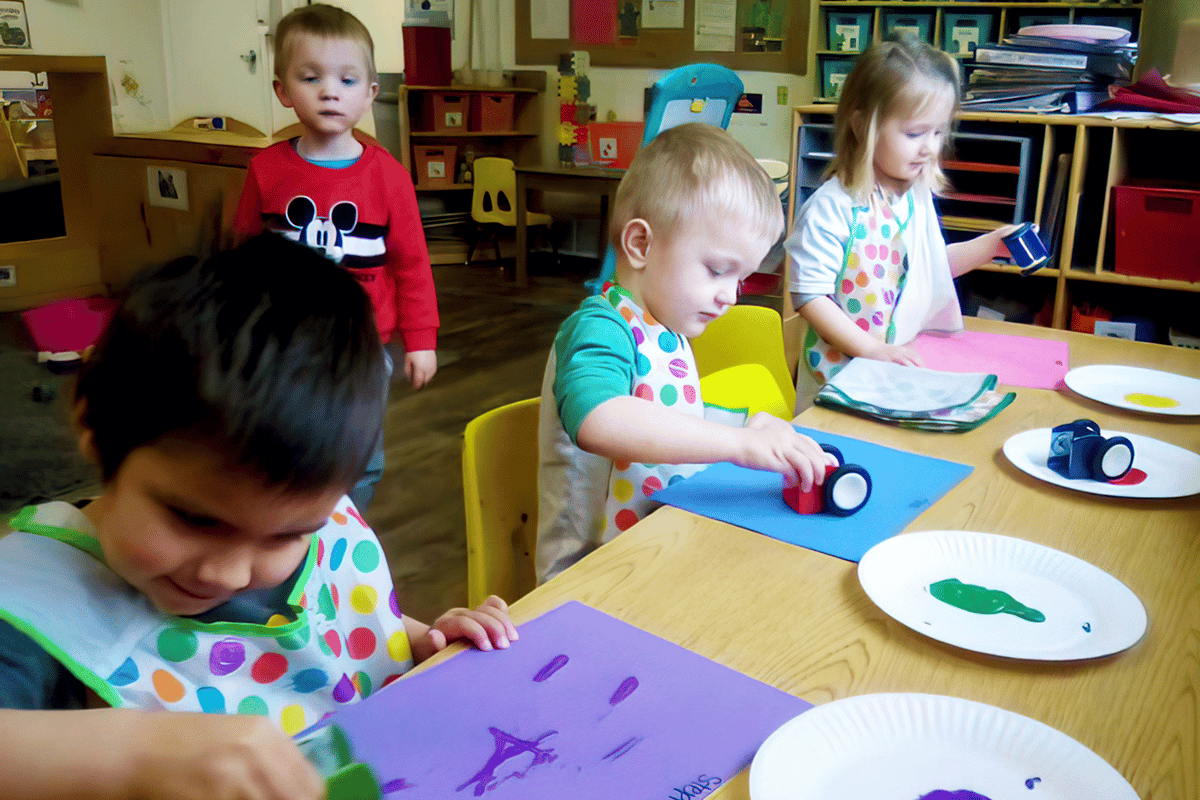 Engaging Daily Enrichments Compliment Learning & Play
Your child participates in daily enrichment activities like circle time, music and movement, art, and lots of reading. Watch them discover new interests, master new passions, and build a diverse skillset.
Exciting Field Trips introduce Children To Their Community
3-year-olds and preschool kiddos go on 3 educational field trip adventures a year. Past favorites include Ogden attractions like the Treehouse Museum, Dinosaur Park, and Carver's Cove Petting Farm because nothing beats hands-on, experiential learning.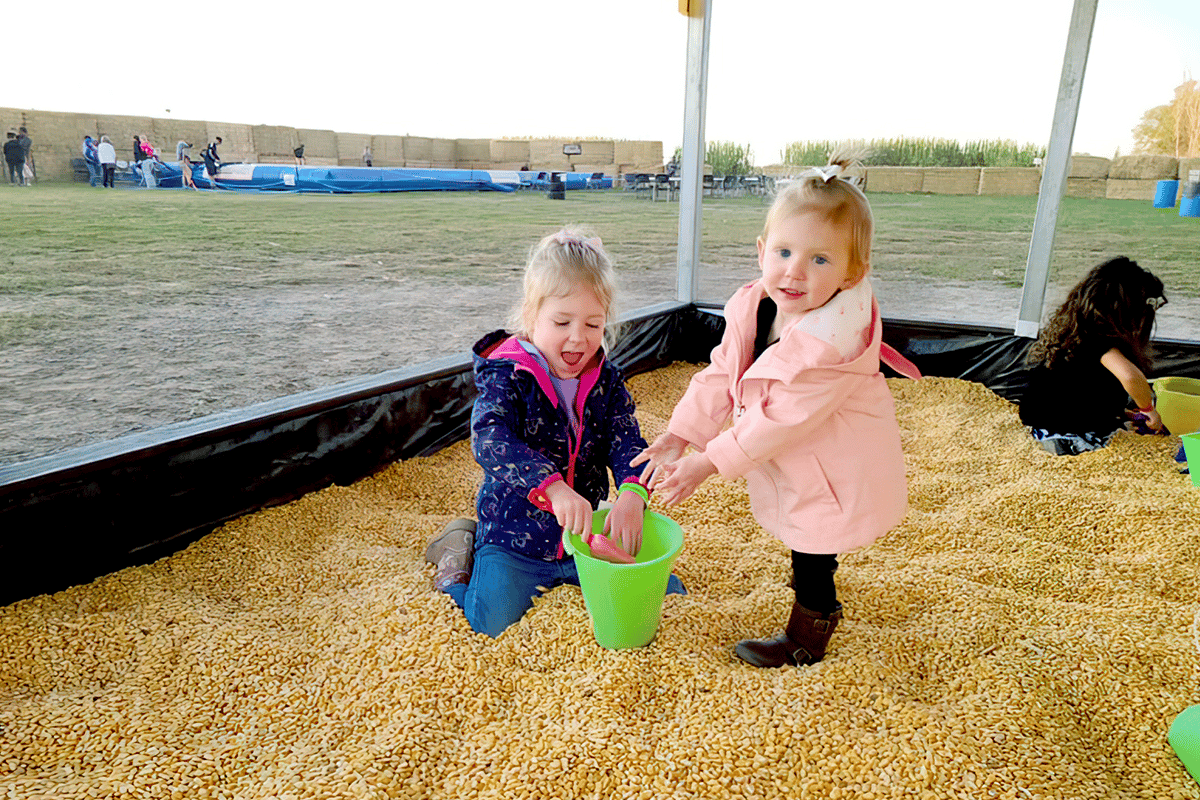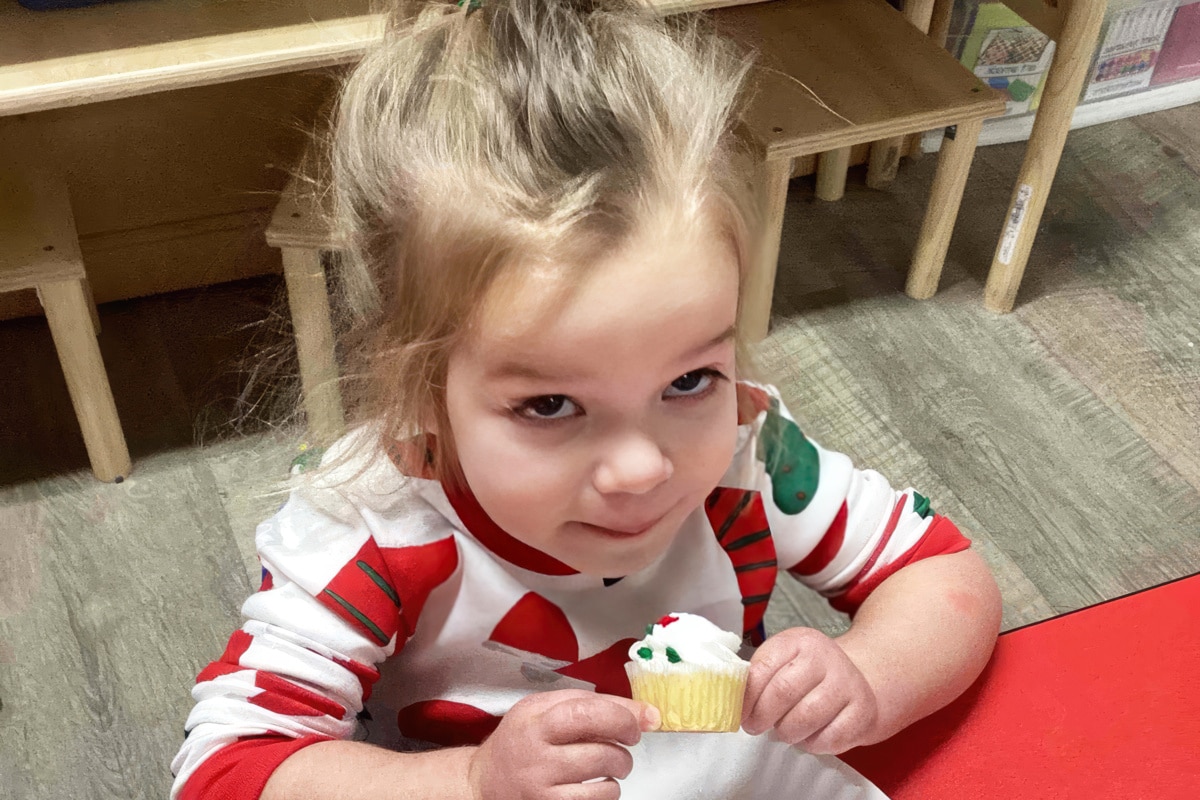 Meals & Snacks Included To Feed Growing Bodies & Brains
The highly-recognized food program provides delicious healthy breakfasts, lunches, and snacks daily. A trained cook prepares all food onsite to meet CACFP state food program requirements, and some meals even include child-tended herbs and veggies from the garden!
Modern Security Measures Ensure Your Child's Safety
You can rest easy knowing your child is always safe at school. Doors have keypad access that requires a code for entrance and exit. Internal-use-only security cameras monitor classrooms while fenced playgrounds and CPR-trained staff provide extra security.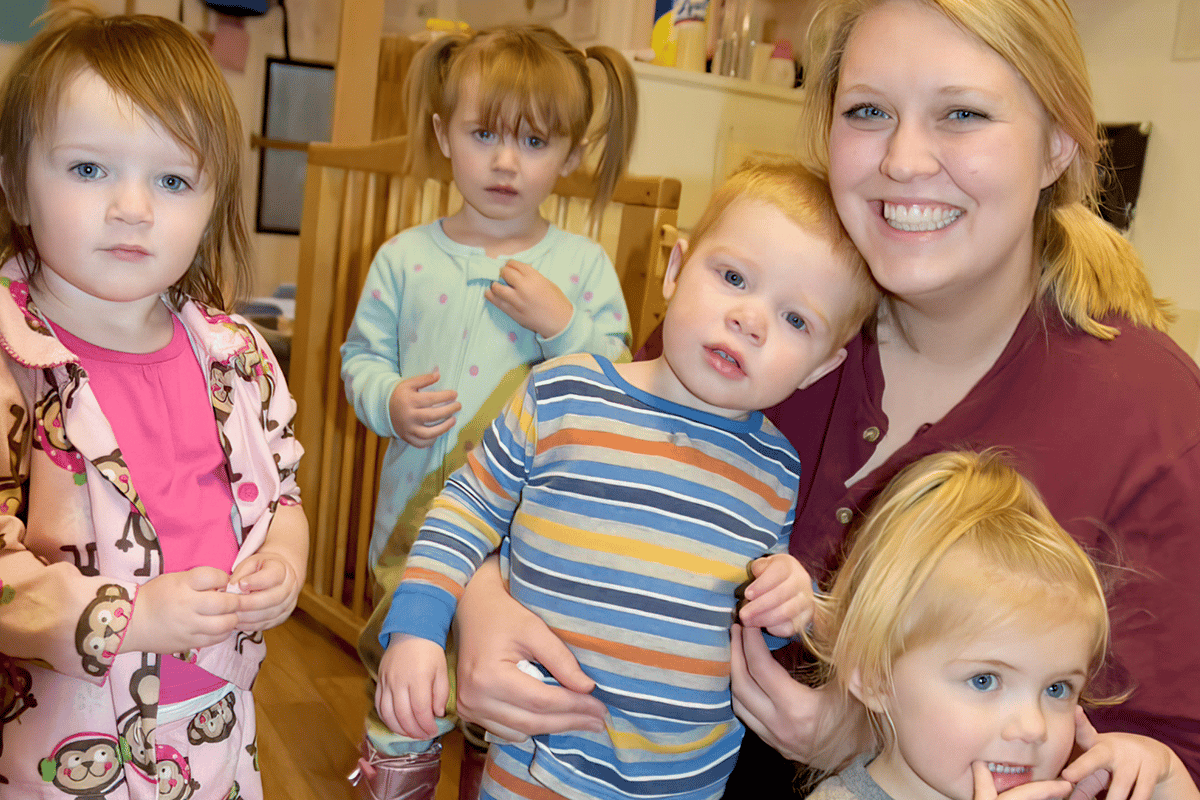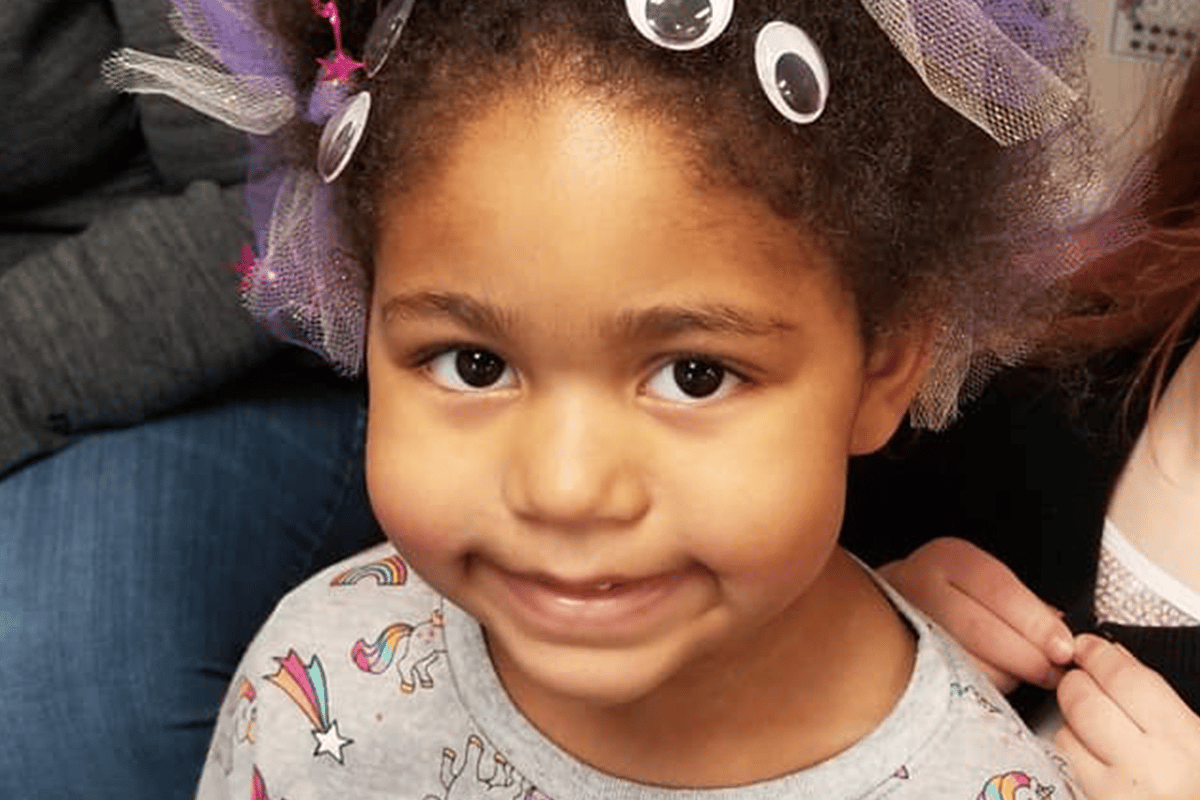 The Children's Classic App Simplifies Communication
The branded Children's Classic app puts your child's teachers at your fingertips. Message your child's teachers directly with questions or concerns, schedule meetings, view news and notes, and – best of all – get photos and updates throughout the day!
Our hours at Ogden Center are Monday to Friday, 6:30 a.m. to 5:45 p.m.
Our hours at South Ogden Center are Monday to Friday, 6:45 a.m. to 5:45 p.m.
A professional cleaning staff comes daily to ensure that all surfaces are clean and sanitized. Air purifiers ensure even the smallest spaces get sanitized. We received 100% on our Health Inspection
Hear What Parents & Children Have To Say
I attended Children's Classic 23 years ago, and the same people still work there, which says a lot about the security and stability of the center. I fully trust the Children's Classic staff with my kids. I feel totally comfortable leaving them there and wouldn't ever take them elsewhere.
Cherish Whitney
Parent
My daughter goes to the South Ogden Children's Classic location, and she loves it. She hadn't been in daycare for a while, so her first few months were hard. But now she loves it! I love this center and the great staff who welcome my daughter and me daily.
Sara Rasmussen
Parent
I wouldn't trust anyone else with my baby! I love Children's Classics so much that I spend my 9-6 here every day!! It's my home away from home, and I love every second of it! Thanks, Children's Classic, for being so amazing! I can't wait for my baby to grow up here!!
Katelyn d Herbert
Parent
We love Children's Classic! Both my kids adore every teacher and have grown so much. My kindergartener is already reading and writing, and my 3-year-old counts and recites the entire alphabet. So impressed with the prices and level of care! I highly recommend Children's Classic to anyone!
Megan Fogg
Parent
When we moved to Utah last year, I had no idea I would find such an amazing employer and a place for my daughter to spend her days. I love working with my amazing family of co-workers at Children's Classic.
Morgan Alyssa
Parent
My two-year-old was potty trained in 3 days, thanks to Ms. Amanda at Children's Classic! We loved the consistency she had and all the support she gave!! I love this place! Especially with how they always ensure that parents are happy as well as the child!!
Leecette Gutierrez
Parent
This is an excellent preschool for first-time parents who are overprotective like me. I was so nervous about having someone else watch my child, but Children's Classic eased my mind so graciously. I want to thank Ms. Darci and Ms. Rebecca for helping to shape my mini-human.
Angela L. Garcia
Parent
You won't find another daycare as fantastic as Children's Classic. Everyone that works here is lovely and knows my children so well. I feel confident dropping them off, knowing they're receiving the best care possible every day!
Bailey Caton
Parent
My kids love coming here! Each member of the staff is fantastic! They all show such care for every child, not just the ones assigned to their class. I have always felt everyone at Children's Classic is passionate about what they do and I really appreciate that. I would recommend, and have recommended, Children's Classic to all my friends and family to bring their kiddos here!
Emily Hepworth
Parent
My son has been attending Children's Classic for a few years. It has been a very Positive experience! The staff here are amazing. There is a sense of family. They love kids and it shows. Most of them have been there for several years, even decades. Thank you, Children's Classic
Brandon Checketts
Parent
Thank you for taking care of me and for playing with me and for taking care of my injuries. Thank you so much for feeding me, and giving me things. Every teacher is the best! I've been here since I was really little. I'm going to miss you all, it's been like a second home to me. I love you all and learned a lot here. Thank you for all the fun things you did with me and all the fun places you took us. Love,
Brady
Child
At Children's Classic, Quality Care Is All In The Family . . . Your Family & Ours, For
55 Years & Counting