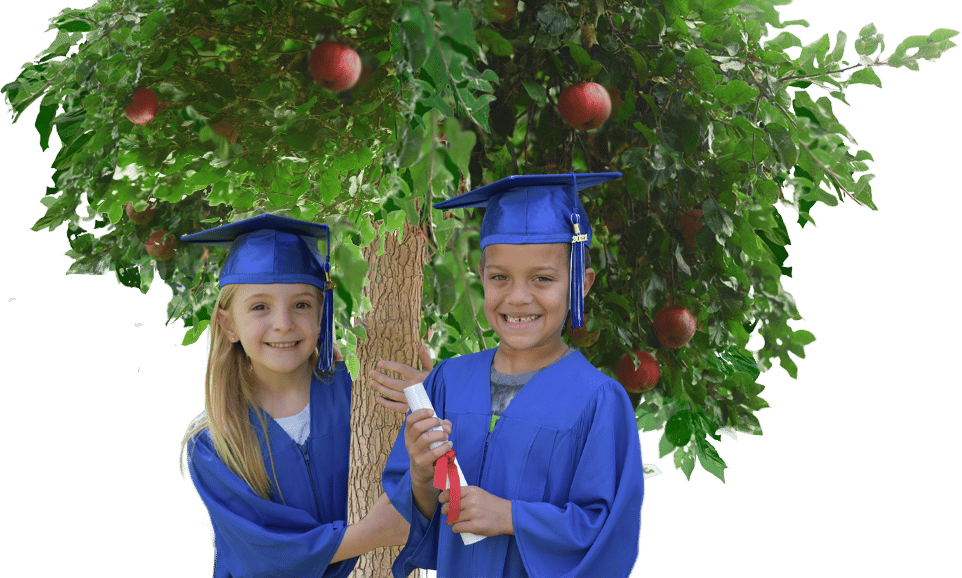 Stepping Up To School With
The Same Excellence & Care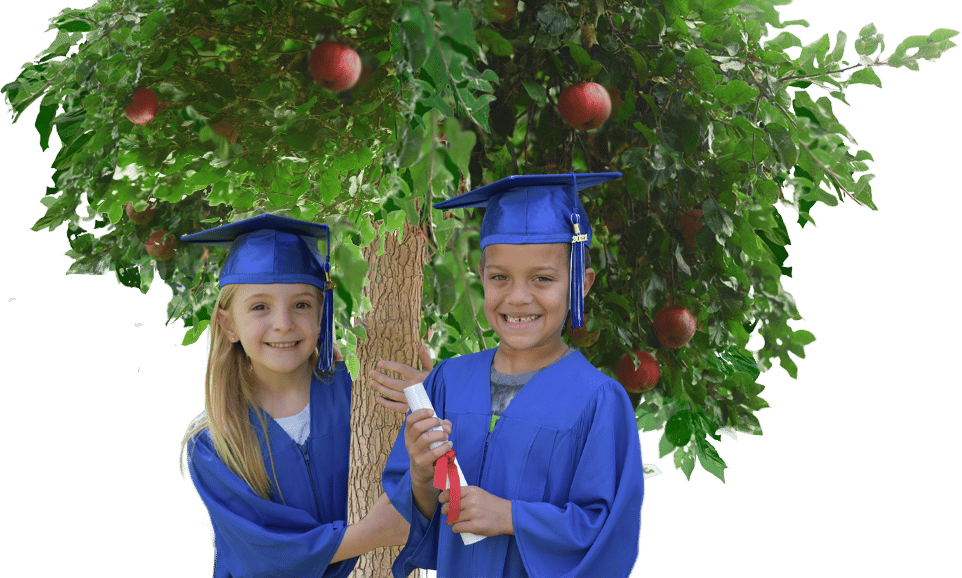 Kindergarten Is Filled
With Possibility
Stepping Up To School With
The Same Excellence & Care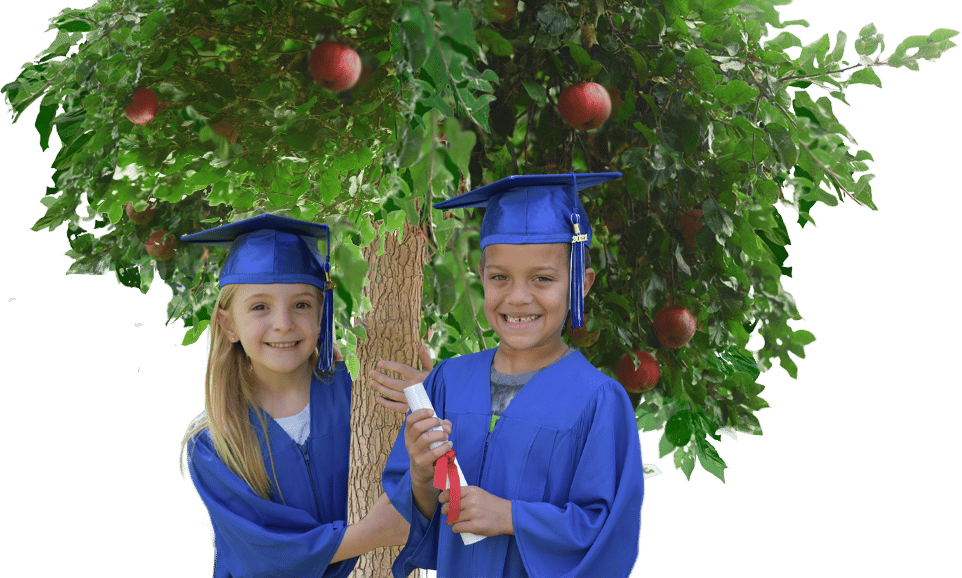 Kindergarten Is Filled
With Possibility
Stepping Up To School With
The Same Excellence & Care
Kindergarten | 5 - 6 years | Serving Ogden, UT
They Master Reading & Writing
With Land Of The Letter Activities
Using fun and unique characters, the Land of the Letter activities combine language arts, social studies, and science to make learning come alive. They master reading, writing, communication, and other essential skills while exploring topics and themes including: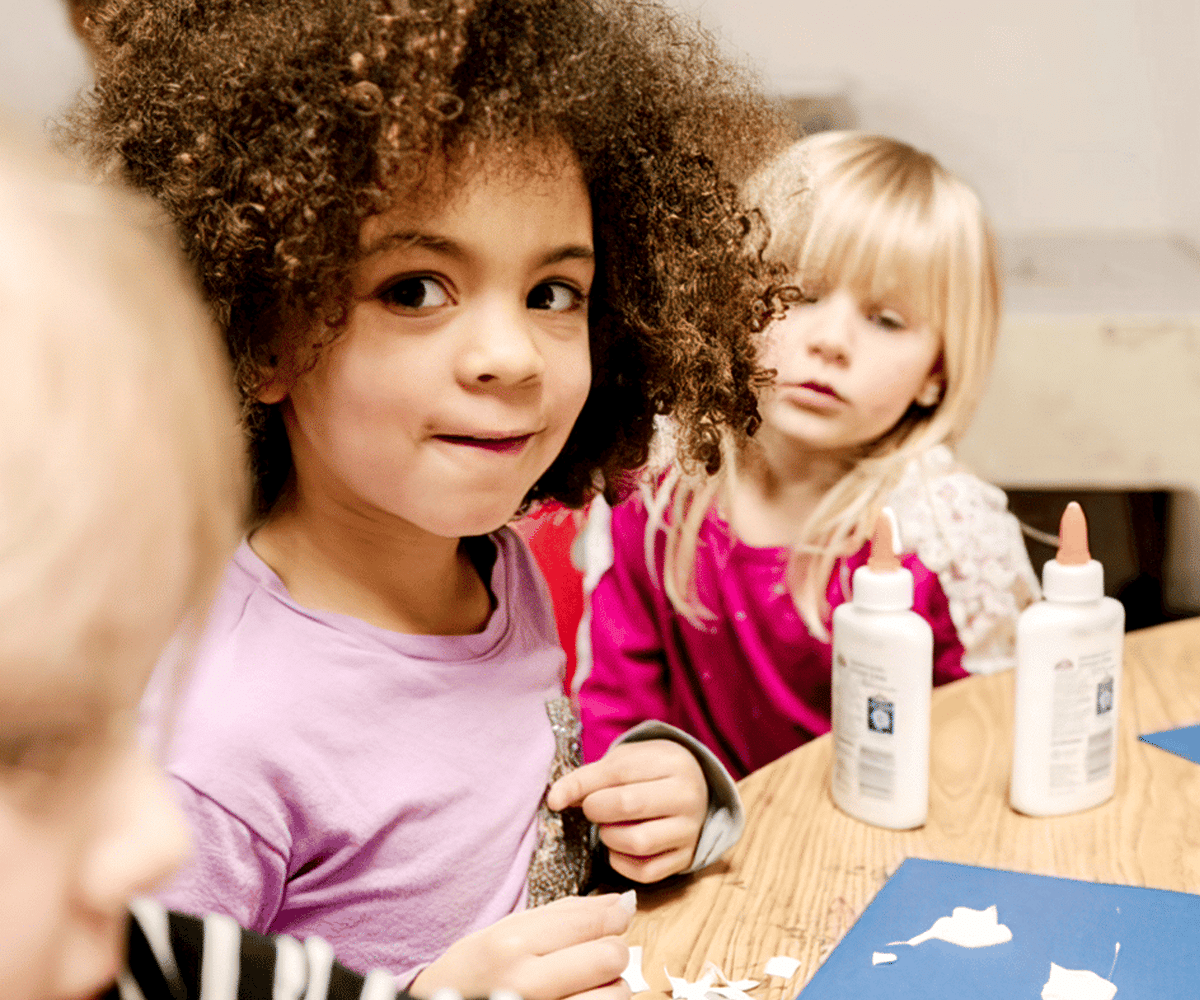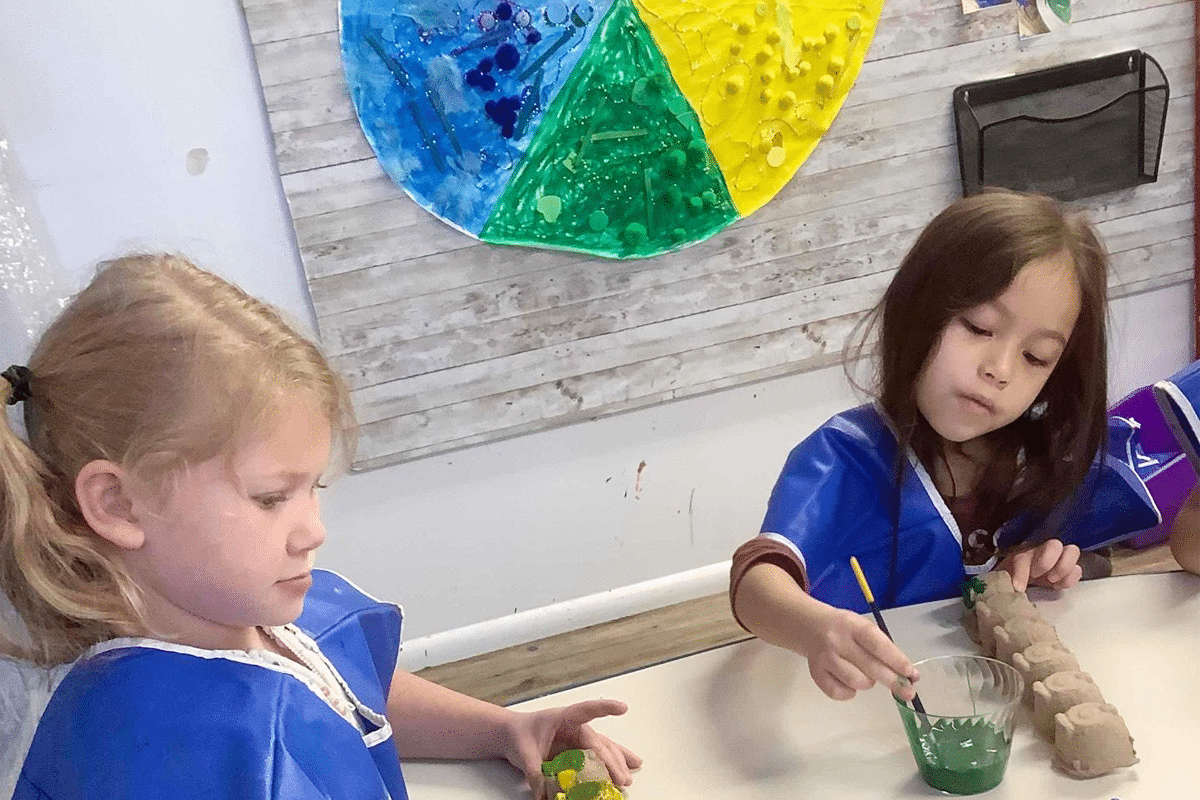 Color-Based Math Activities Make Learning Fun & Interactive
Teachers use the McRuffy Kindergarten Color Math curriculum to make learning concepts like counting, numbers, and others interactive. With lessons upholding state and national standards, your child masters the essential knowledge they need to succeed in their future schooling and careers.
Social-Emotional Skills Are Crucial School Skills
Social-emotional learning continues as Conscious Discipline® brings your child full-circle. More nuanced exploration of feelings, managing self-esteem, and discussions about keeping themselves safe are just the start of their lifelong social-emotional journey.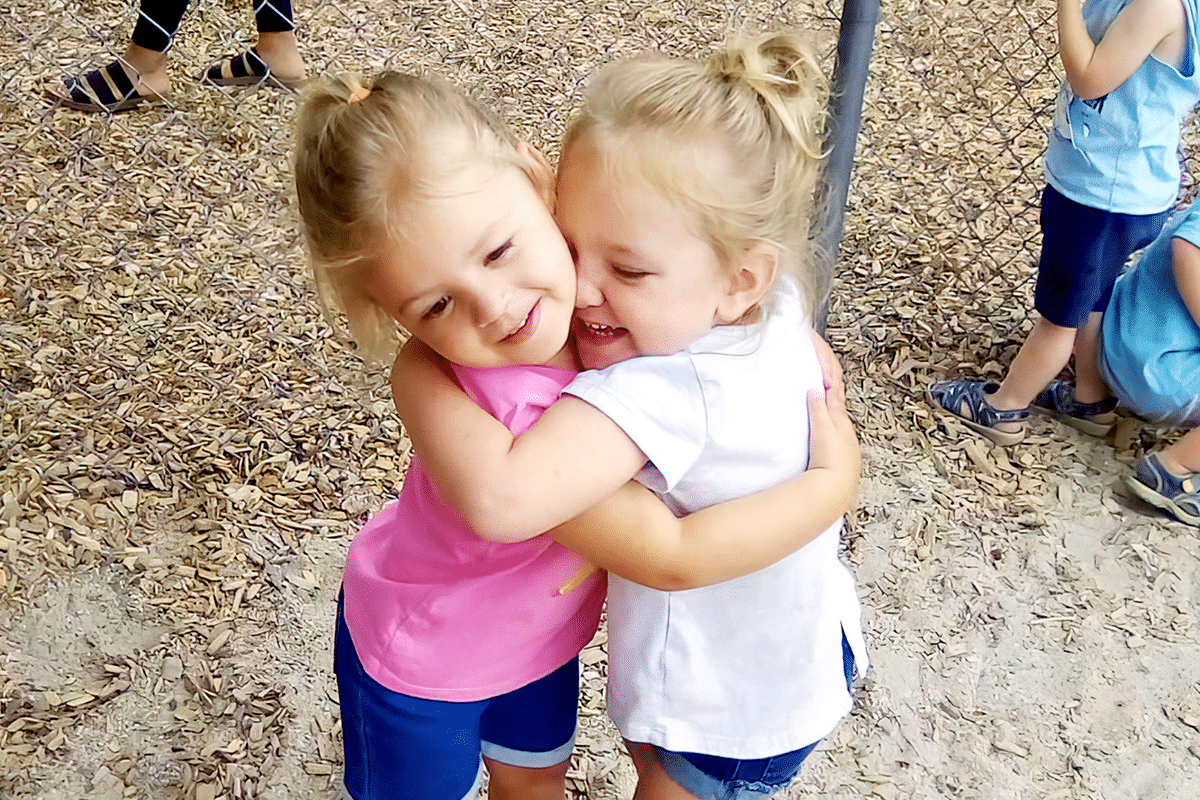 Their Curriculum Follows The Utah Core State Standards
Helping Them Step Into Kindergarten Ready To Succeed!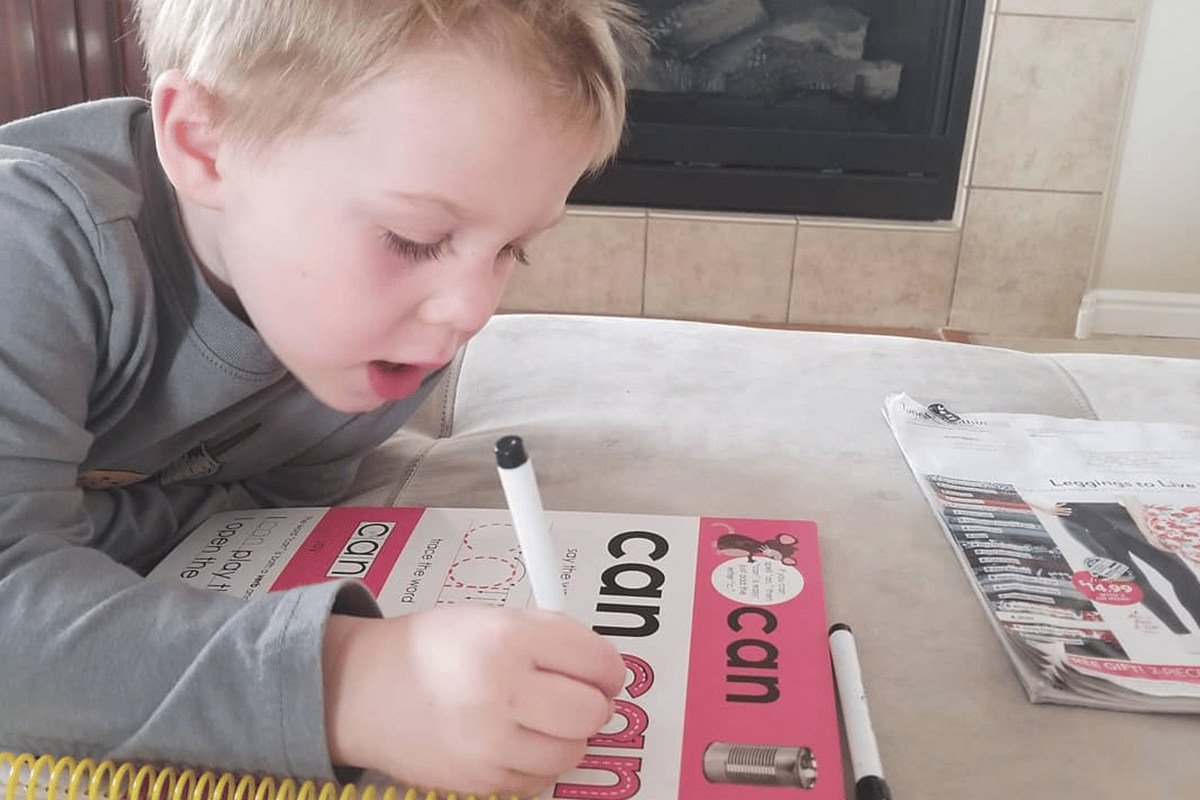 Spelling, Sight Words, & Phonics Help With Early Reading Skills
Building on the early literacy work of their pre-k year, your child learns phonics with The Letter People. Sight words, weekly spelling words, and reading aloud to adults support emerging literacy and keep kiddos excited about reading.
Classroom Learning Centers Support Active Discovery
Even kindergarten learners benefit from open-ended free exploration. More sophisticated academic-themed learning centers support curriculum goals while encouraging creative, imaginative, and cooperative learning and play. Your child begins taking ownership of their own learning.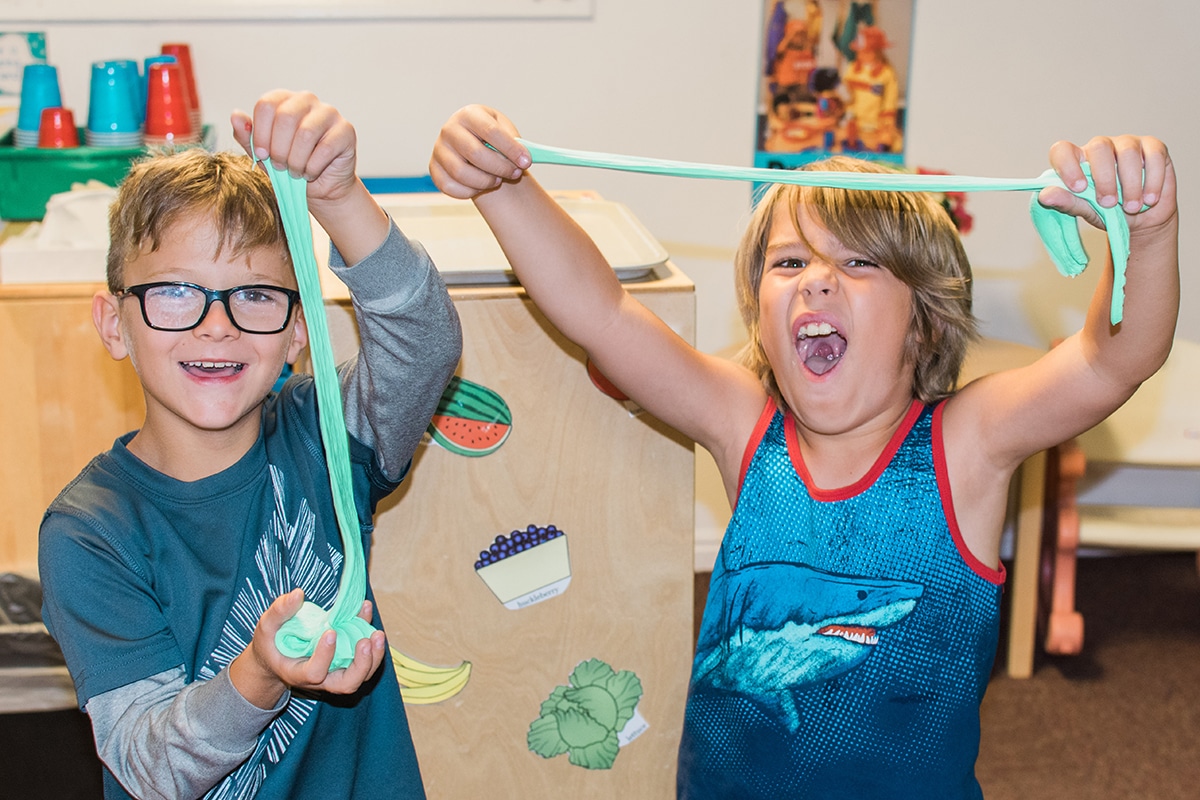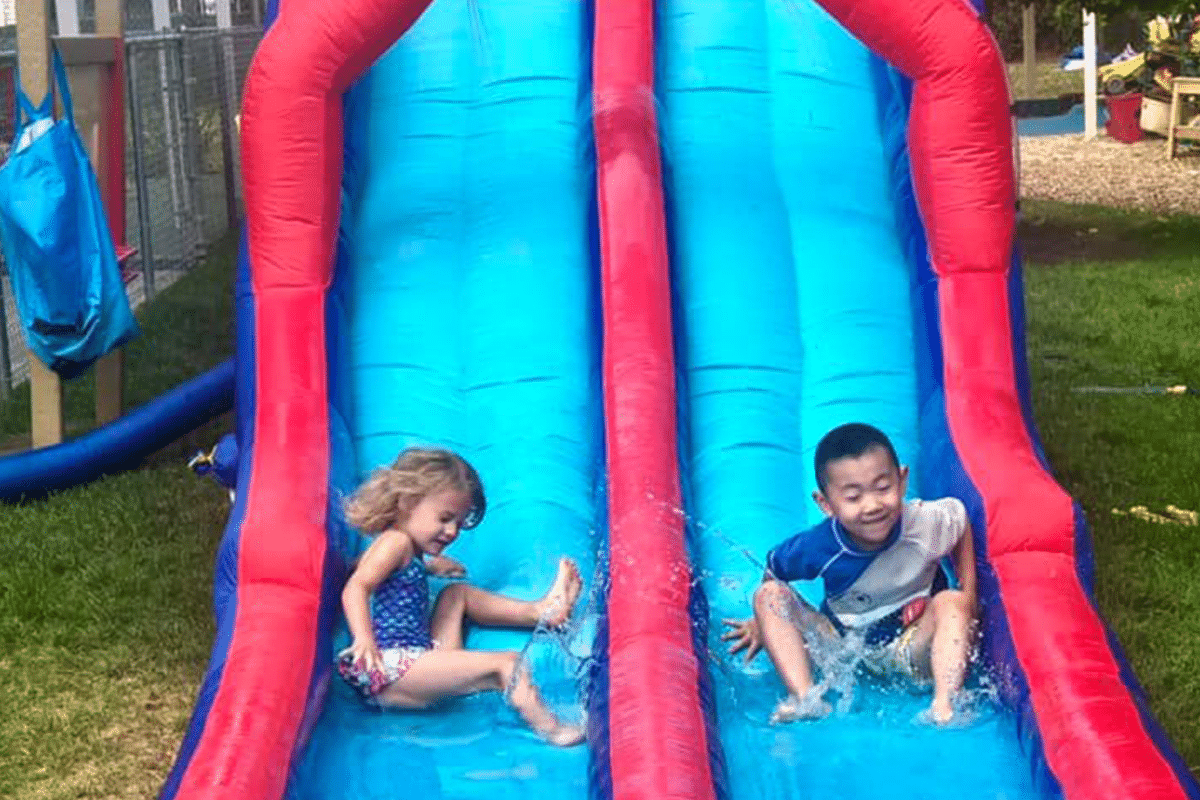 Daily Outdoor Play For
School & Social Skills
Kindergarteners are the kings and queens of the playground! Play structures continue encouraging motor development and the gardens still beckon, but they make room for increased group play and organized games, too.
Open-Ended Art & Music Activities Boost Creativity & Brainpower
Teachers encourage open-ended art and music activities where your little one enjoys the freedom to explore independently. Watch them tap into their creative side, boost brainpower, and build well-rounded skills for their future classrooms.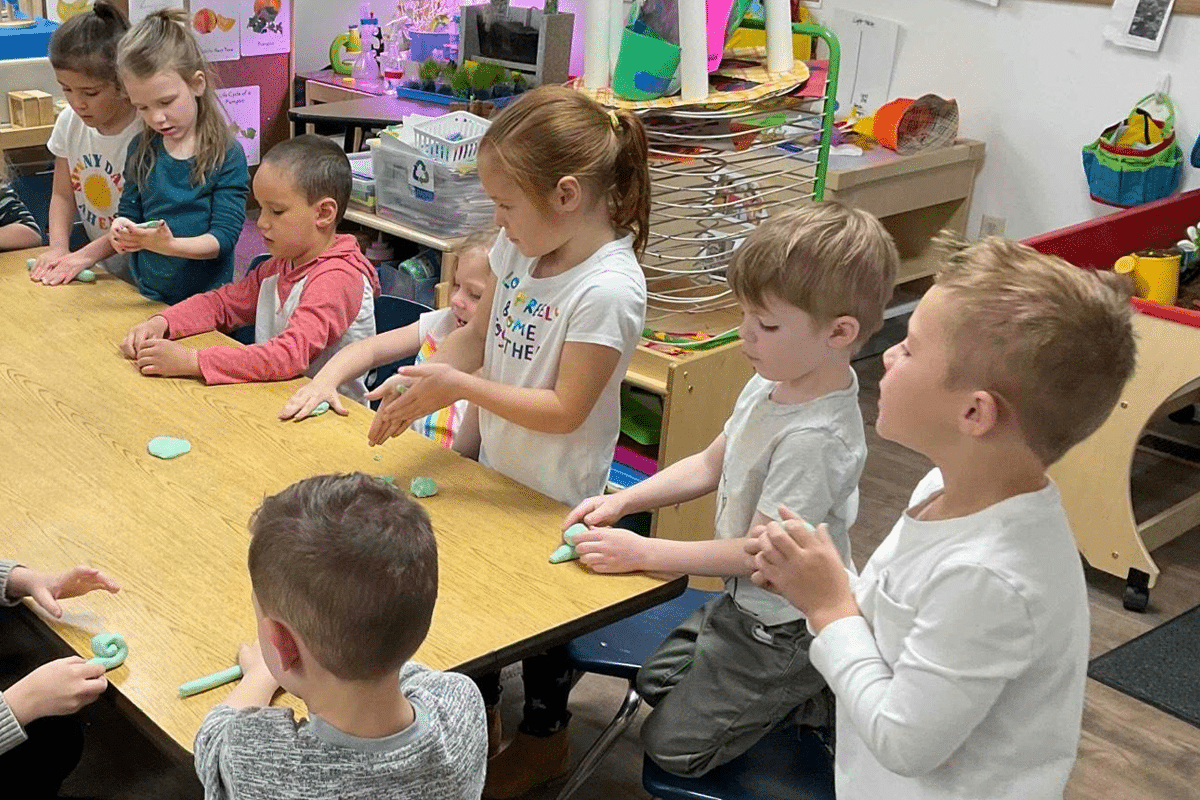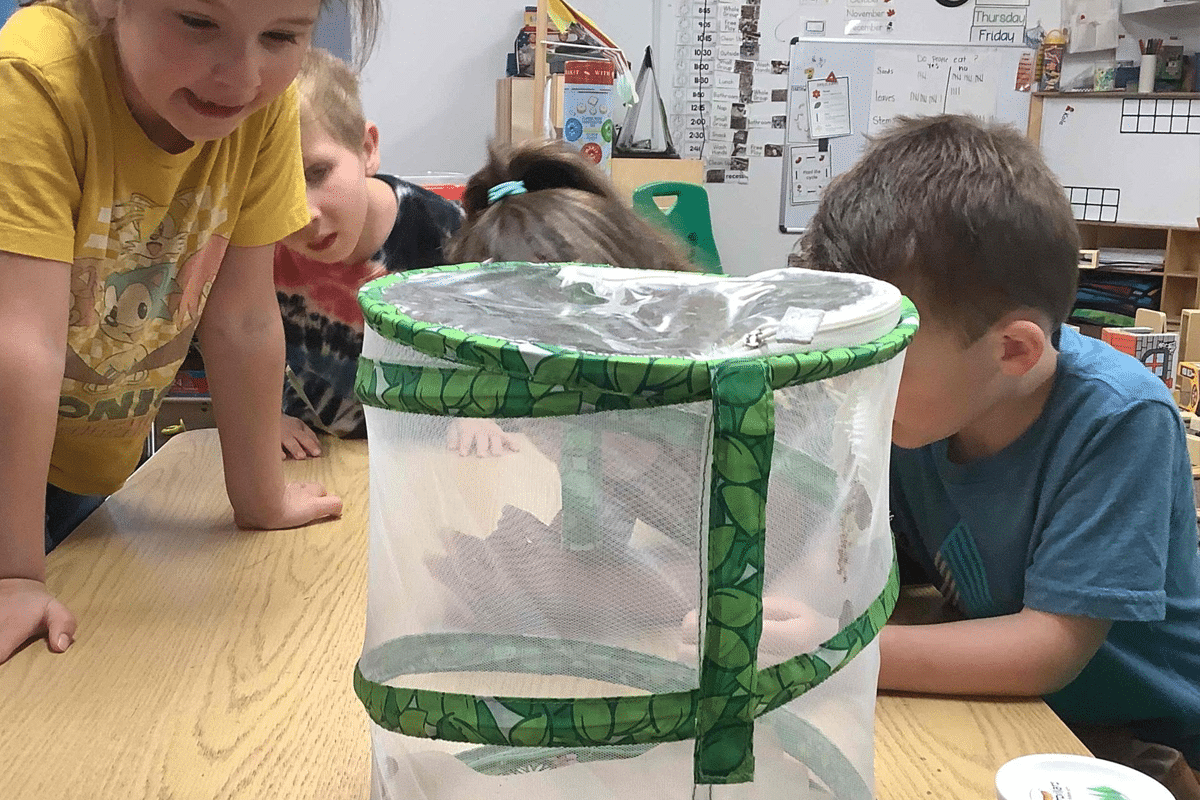 Weekly Science, Tech, Math,
& Engineering Experiments
Every week your child receives a "STEM Basket" full of exciting materials to carry out science, tech, engineering, and math (STEM) experiments. They have a blast measuring, building, and creating, all while building essential—and practical—school and life knowledge.
Daily Enrichments Accompany Kindergarten Learning & Play
Your child never misses a beat with awesome enrichment activities that energize their day. They explore circle time, music and movement, art, and lots of reading, so they stay happy and engaged in their learning.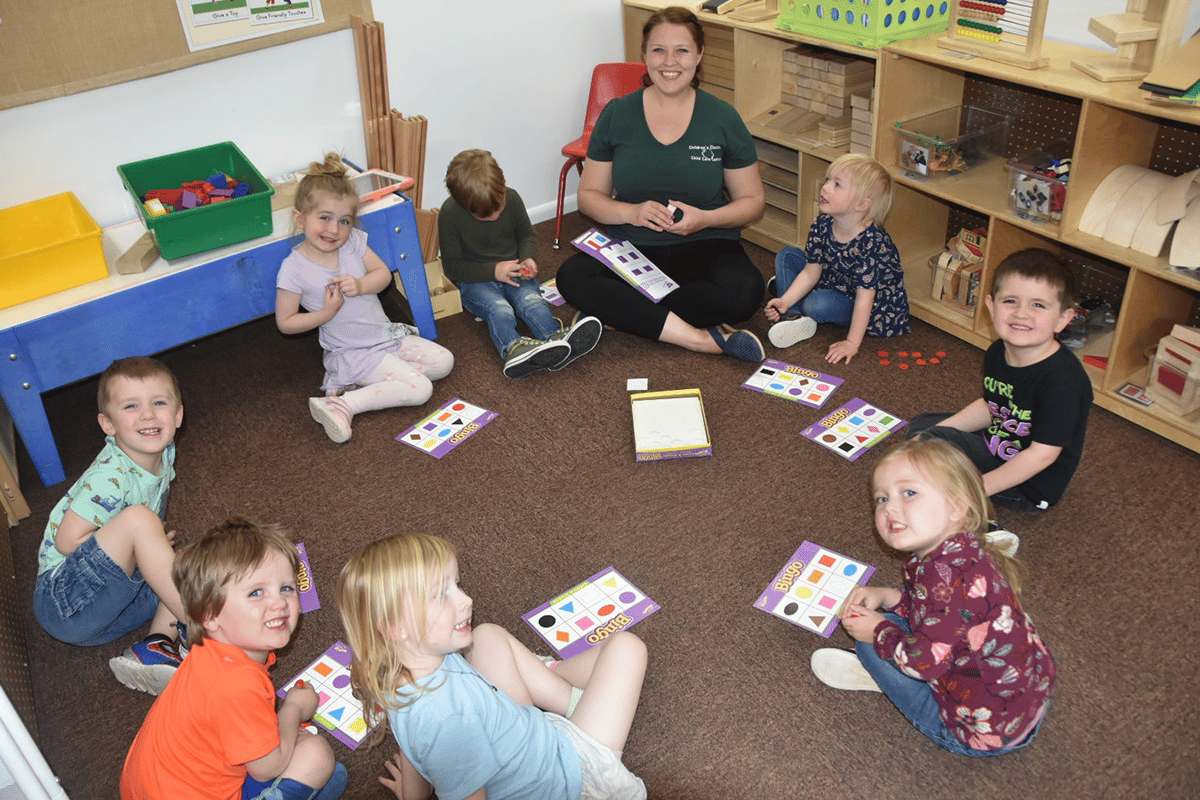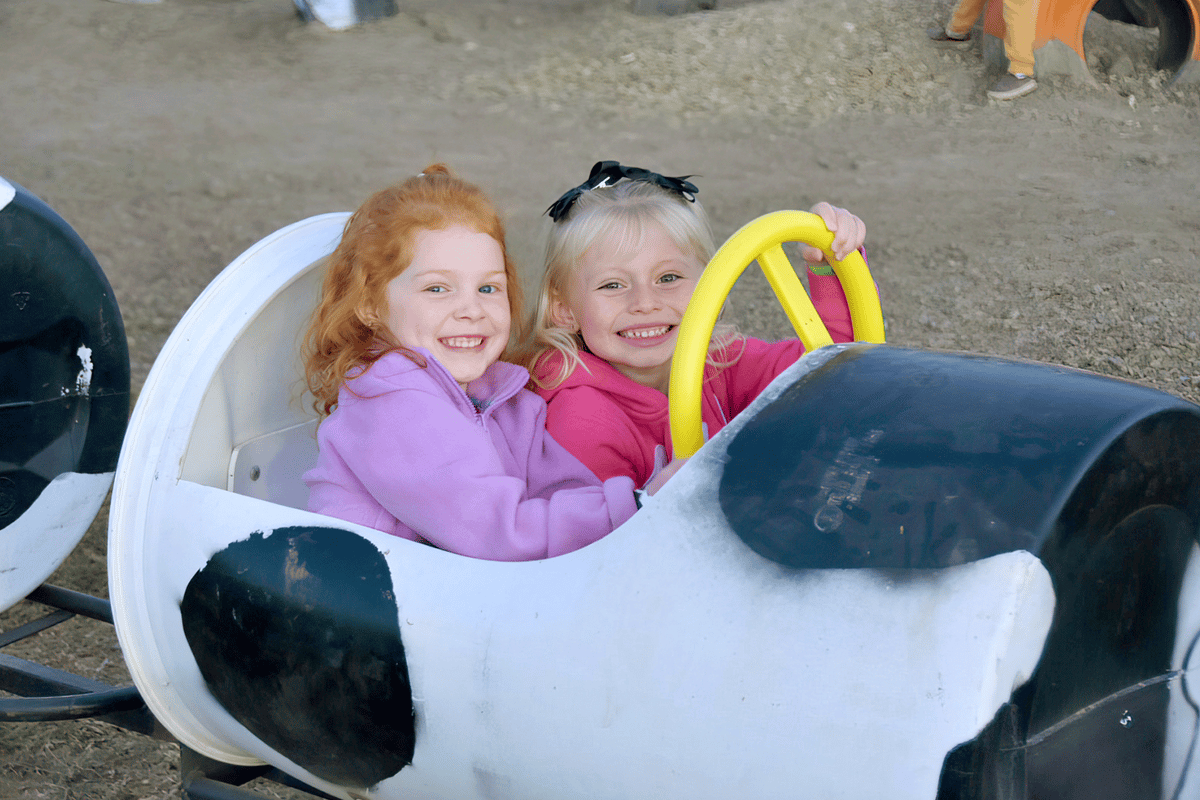 Field Trips Introduce Your
Child To The Community
Nothing beats hands-on experiential learning, so kindergarteners go on 3 educational field trip adventures a year. Past favorites include Ogden attractions like the Treehouse Museum, Dinosaur Park, and Carver's Cove Petting Farm.
Tasty Meals & Snacks For Learning Success
Delicious healthy breakfasts, lunches, and snacks fuel your child through busy days of learning and play. A trained cook prepares all food onsite to meet CACFP state food program requirements, and some meals even include child-tended herbs and veggies from the garden!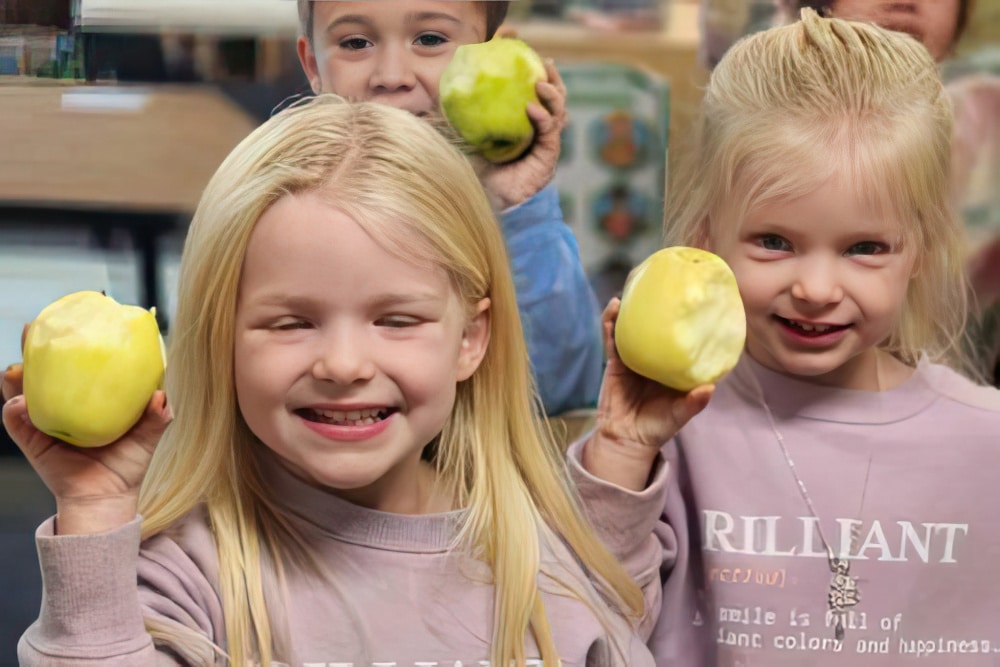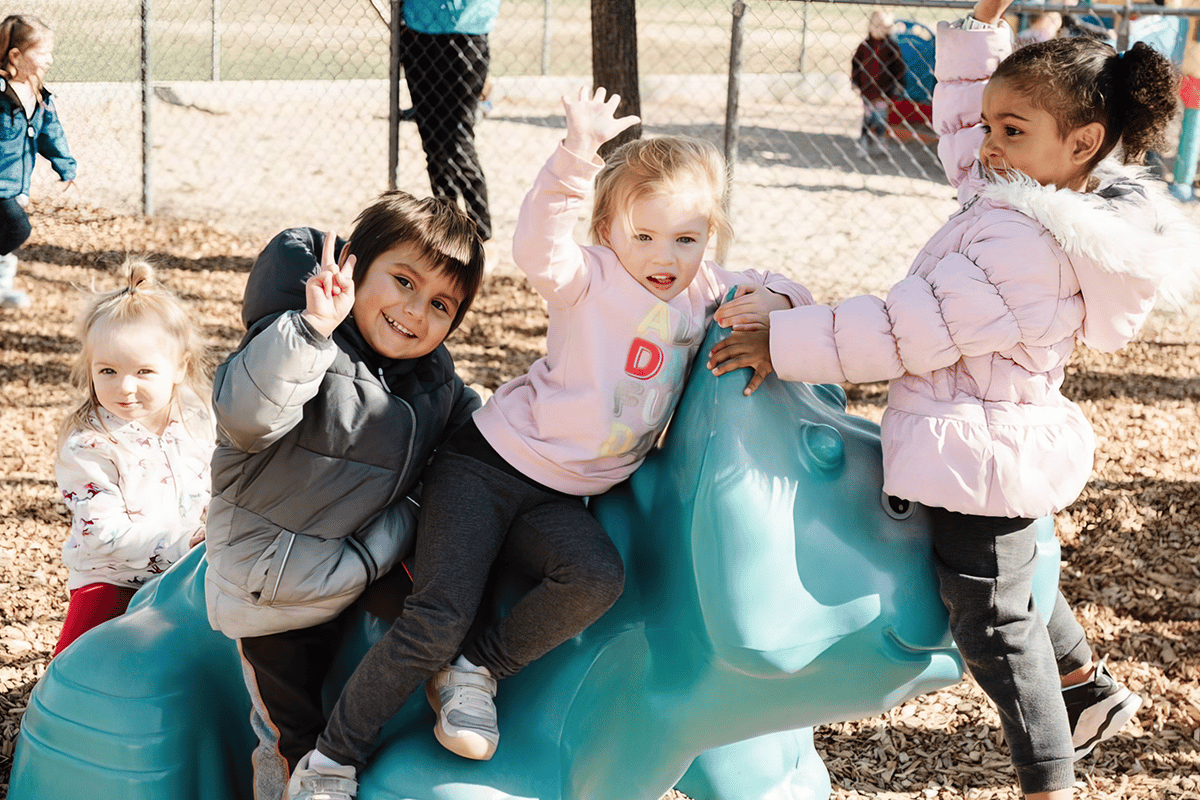 Modern Safety Measures Keep Everyone Secure
Rest easy knowing your child is always safe at school. Keypad access on all doors requires a code for entrance and exit. Internal-use-only security cameras monitor classrooms while fenced playgrounds and CPR-trained staff provide extra security and watchful eyes.
The Children's Classic App Puts Communication In Your Hands
The branded Children's Classic app makes communication a breeze! Message your child's teachers directly in the app with questions or concerns, schedule meetings, view news, notes, and progress, and – best of all – get photos and updates throughout the day!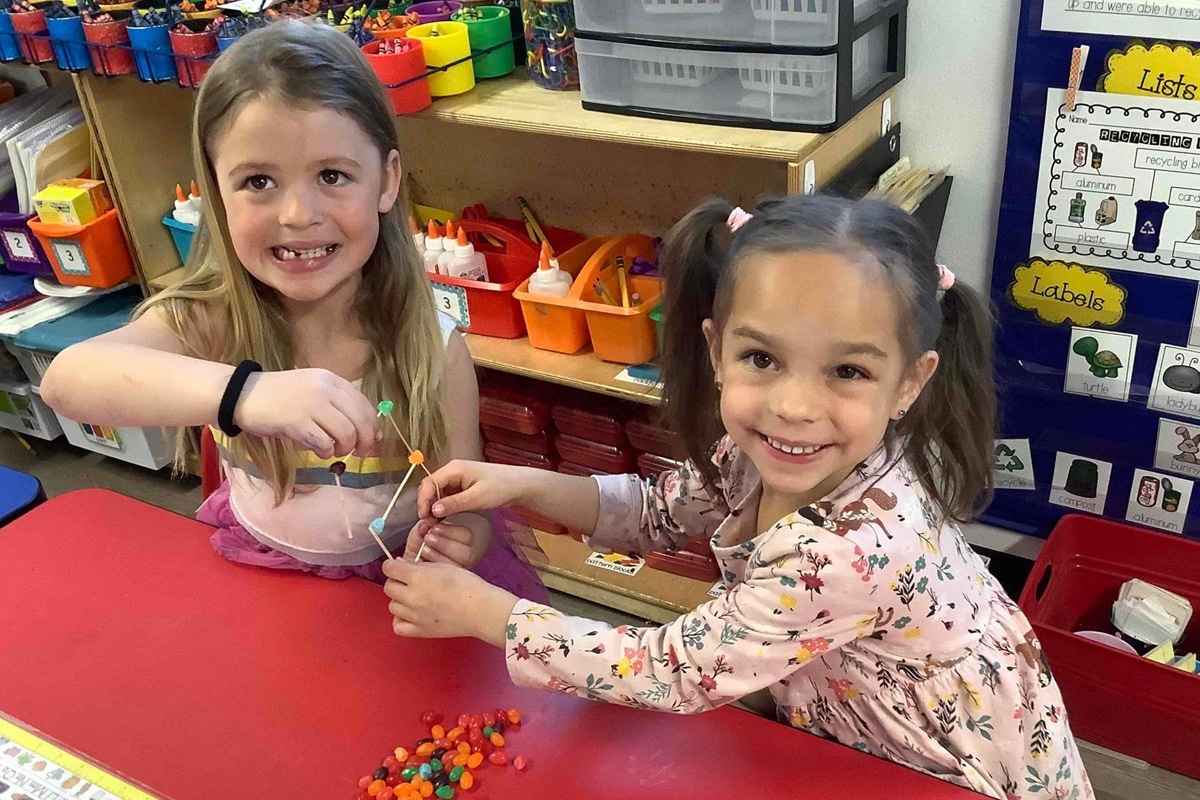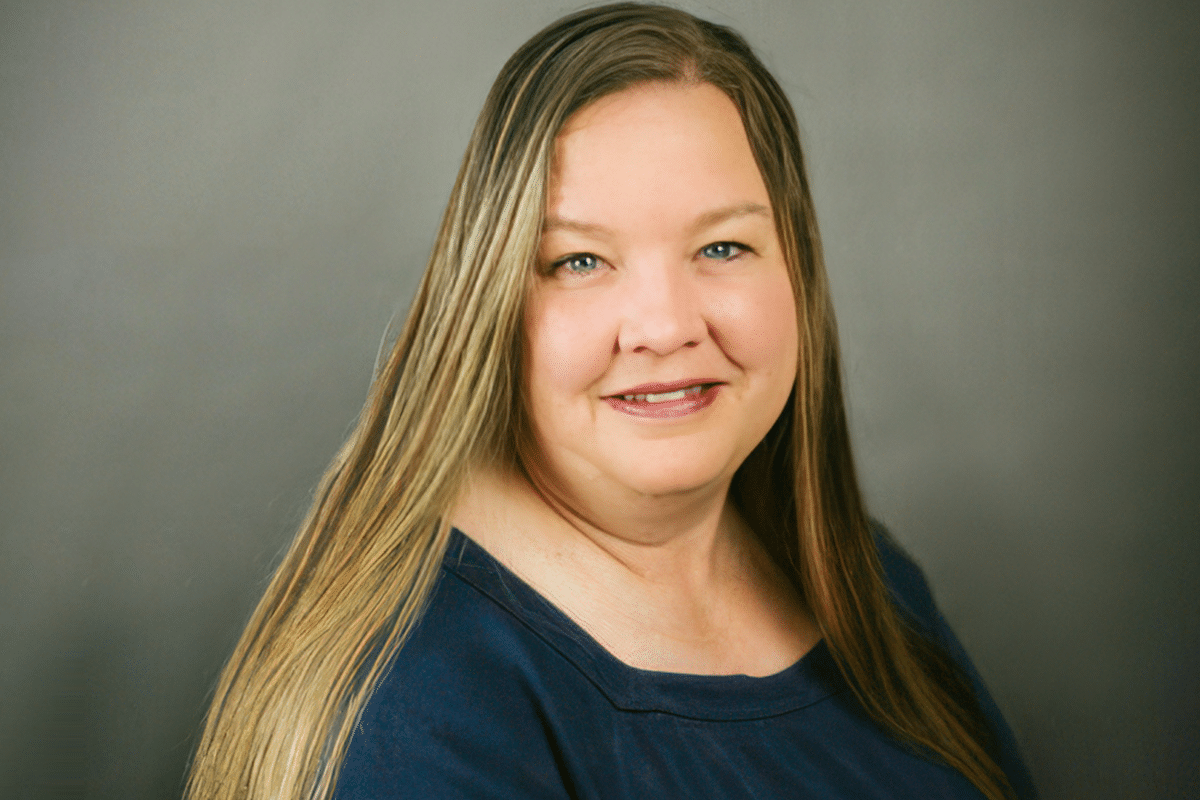 Nila has been teaching Kindergarten here for 23 years. She truly loves it. She says the children are amazing and she enjoys watching them learn things. She loves seeing children get the "I can do this look". She says it is magical to watch them realize they can do something they couldn't before. She loves the flexible curriculum so she can add extra things to it. She loves helping children get a love for learning that will go with them into their early elementary years. Nila has received The Caring Heart award from our community and was also awarded The teacher appreciation award from KSL. She has her CCP (Child Care Professional).
Melanie has been teaching Kindergarten for over 16 years and loving it. She loves being able to see that moment when a child learns something new and they light up with excitement. She loves helping them and watching them learn to read. Melanie has received The Caring Heart award from our community. She also has received and been nominated during her teaching years the Standard Examiner Apples for the Teacher award.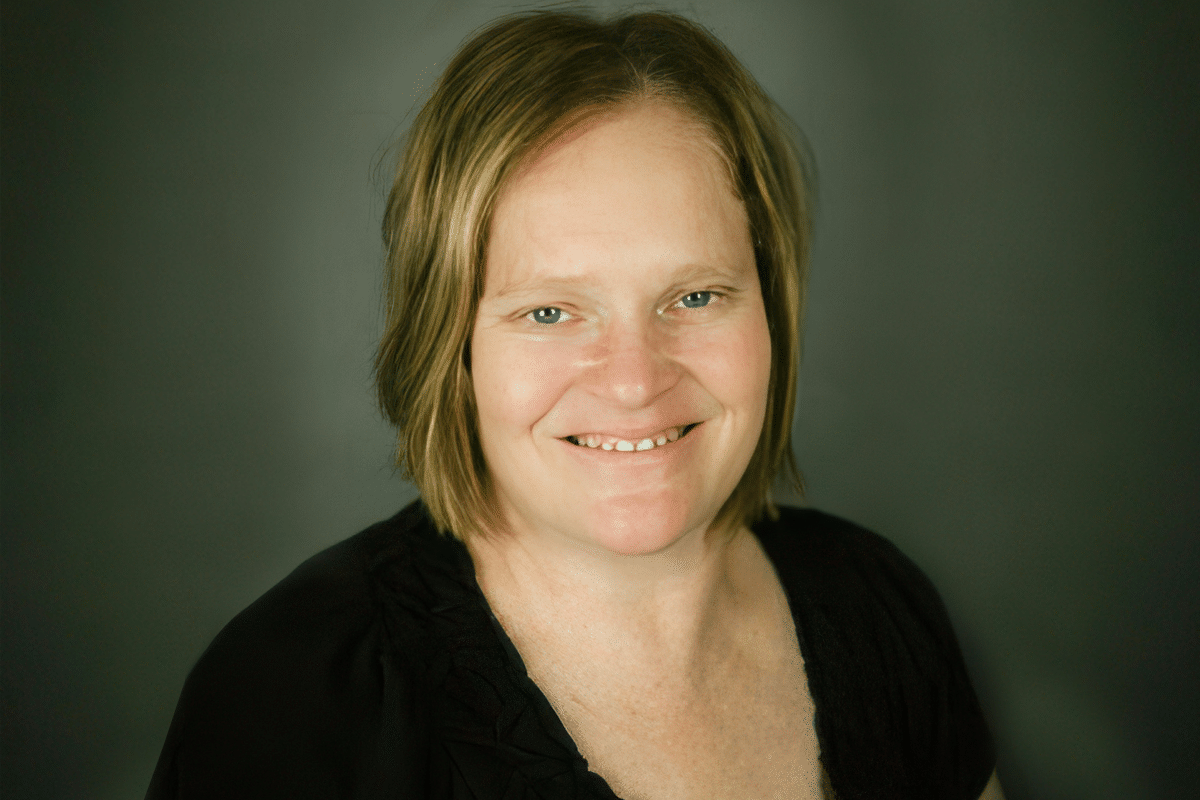 Our hours at Ogden Center are Monday to Friday, 6:30 a.m. to 5:45 p.m.
Our hours at South Ogden Center are Monday to Friday, 6:45 a.m. to 5:45 p.m.
A professional cleaning staff comes daily to ensure that all surfaces are clean and sanitized. Air purifiers ensure even the smallest spaces get sanitized. We received 100% on our Health Inspection
Hear What Parents & Children Have To Say
I attended Children's Classic 23 years ago, and the same people still work there, which says a lot about the security and stability of the center. I fully trust the Children's Classic staff with my kids. I feel totally comfortable leaving them there and wouldn't ever take them elsewhere.
Cherish Whitney
Parent
My daughter goes to the South Ogden Children's Classic location, and she loves it. She hadn't been in daycare for a while, so her first few months were hard. But now she loves it! I love this center and the great staff who welcome my daughter and me daily.
Sara Rasmussen
Parent
I wouldn't trust anyone else with my baby! I love Children's Classics so much that I spend my 9-6 here every day!! It's my home away from home, and I love every second of it! Thanks, Children's Classic, for being so amazing! I can't wait for my baby to grow up here!!
Katelyn d Herbert
Parent
We love Children's Classic! Both my kids adore every teacher and have grown so much. My kindergartener is already reading and writing, and my 3-year-old counts and recites the entire alphabet. So impressed with the prices and level of care! I highly recommend Children's Classic to anyone!
Megan Fogg
Parent
When we moved to Utah last year, I had no idea I would find such an amazing employer and a place for my daughter to spend her days. I love working with my amazing family of co-workers at Children's Classic.
Morgan Alyssa
Parent
My two-year-old was potty trained in 3 days, thanks to Ms. Amanda at Children's Classic! We loved the consistency she had and all the support she gave!! I love this place! Especially with how they always ensure that parents are happy as well as the child!!
Leecette Gutierrez
Parent
This is an excellent preschool for first-time parents who are overprotective like me. I was so nervous about having someone else watch my child, but Children's Classic eased my mind so graciously. I want to thank Ms. Darci and Ms. Rebecca for helping to shape my mini-human.
Angela L. Garcia
Parent
You won't find another daycare as fantastic as Children's Classic. Everyone that works here is lovely and knows my children so well. I feel confident dropping them off, knowing they're receiving the best care possible every day!
Bailey Caton
Parent
My kids love coming here! Each member of the staff is fantastic! They all show such care for every child, not just the ones assigned to their class. I have always felt everyone at Children's Classic is passionate about what they do and I really appreciate that. I would recommend, and have recommended, Children's Classic to all my friends and family to bring their kiddos here!
Emily Hepworth
Parent
My son has been attending Children's Classic for a few years. It has been a very Positive experience! The staff here are amazing. There is a sense of family. They love kids and it shows. Most of them have been there for several years, even decades. Thank you, Children's Classic
Brandon Checketts
Parent
Thank you for taking care of me and for playing with me and for taking care of my injuries. Thank you so much for feeding me, and giving me things. Every teacher is the best! I've been here since I was really little. I'm going to miss you all, it's been like a second home to me. I love you all and learned a lot here. Thank you for all the fun things you did with me and all the fun places you took us. Love,
Brady
Child
At Children's Classic, Quality Care Is All In The Family . . . Your Family & Ours, For
55 Years & Counting